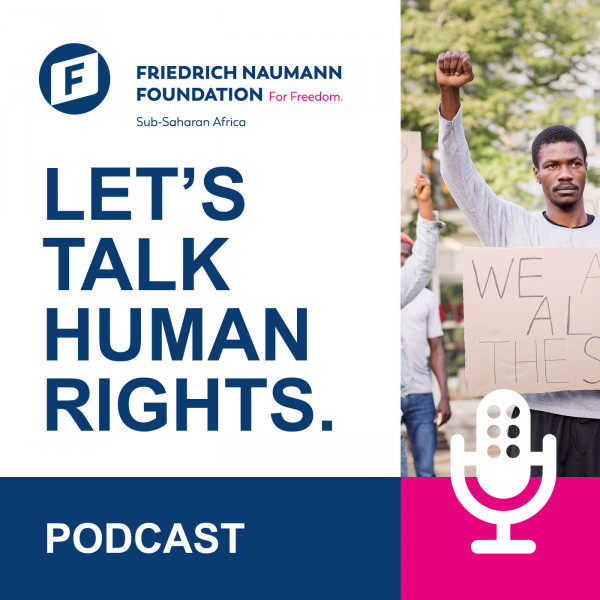 Let's Talk Human Rights
Let's Talk Human Rights – A podcast investigating the current state of human rights in Africa.

Even in democratic constitutional states, human rights violations occur on a regular basis. However, emerging and developing countries, like most African countries, are particularly affected. 

This podcast series takes us on a journey through sub-Saharan Africa and together, we will meet witnesses from East, West and Southern Africa.

These witnesses will share their current experiences, looking specifically at human rights violations with regards to education, women and children rights, racism, xenophobia, LGBT+ rights and press freedom, to name a few.

A special thank you goes to the Ugandan musician, opposition leader and presidential candidate Robert Kyagulanyi Ssentamu, popularly known as "Bobi Wine", who generously made his song "Situka!" available to our podcast, –"Let's Talk Human Rights".
Proudly brought to you by the Friedrich Naumann Foundation for Freedom in sub-Saharan Africa.