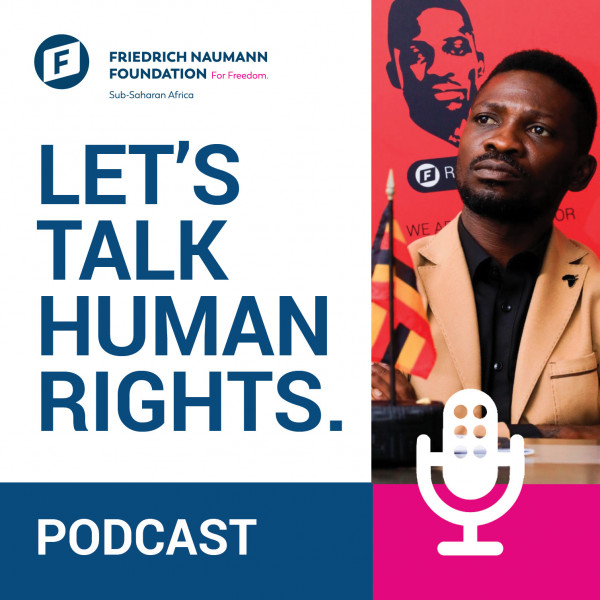 #5 S02.E05 - International human rights day special II with Bobi Wine
On this International Human Rights Day, we are very pleased that Hon. Robert Kyagulanyi Ssentamu has taken the time to join our podcast for a second time. He is better known under his stage name H. E. Bobi Wine. Bobi Wine is a Ugandan politician, Presidential Candidate, activist, singer, actor, businessperson and philanthropist. As of 11 July 2017, he serves as Member of Parliament representing Kyadondo East constituency in Wakiso District, in Uganda's Central Region.
Today, we invite Hon. Robert Kyagulanyi Ssentamu to share his views and reflect on the previous presidential election, advocating for the protection of the rule of law and democracy.
What is the situation on the ground in Uganda?
The presidential elections took place in January 2021. President Yoweri Museveni, who has ruled for the last 34 years, started his sixth term in office. In 2005, the provision limiting the head of state's term of office to two terms was lifted and instead an age limit of 75 years for presidential candidates was introduced. In 2017, the parliament passed a controversial constitutional amendment by a two-thirds majority that abolishes even the age limit. These amendments paved the way for President Museveni's candidacy in the elections in January 2021.
Human rights violations are rising in Uganda. Violations of freedom of speech, press and assembly are at the core of the said agenda by the incumbent ruling party.