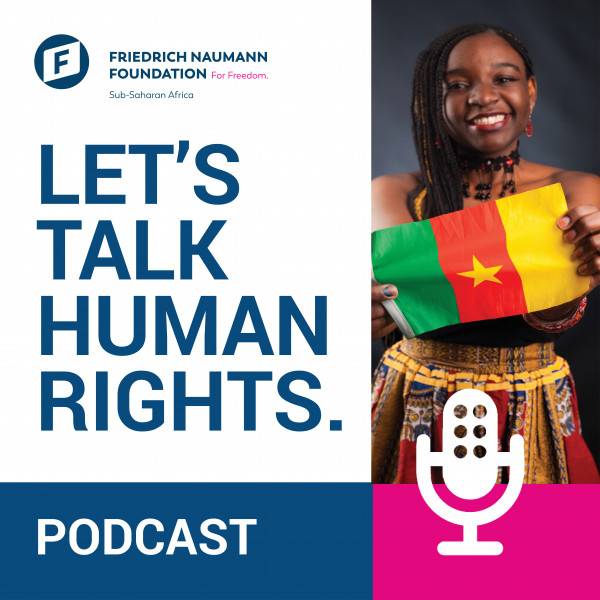 #1 S02.E01 - The anglophone crisis in Cameroon - Part 1
Our next series of episodes will introduce you to the very people who actively stand up for human rights in Africa despite strong headwinds, and the work they do as Human Rights Defenders. We will meet Human Rights Defenders from different countries, listen to their stories, and learn what motivated them to become Human Rights Defenders in the first place.
Host Nangamso Kwinana is joined by Elvis Wepngong and Nora Shuyeh from Cameroon as well as Dr Michaela Lissowsky who is a Senior Advisor for Human Rights, Politics and the Rule of Law at the Friedrich Naumann Foundation. Dr Lissowsky features first in the episode however, to explain the concept of Human Rights Defenders in more detail.
Audio sources:
SABC News
https://www.youtube.com/watch?v=FFt3uxkBESs
France 24
https://www.youtube.com/watch?v=z2I9f6EzhjQ
SABC News
https://www.youtube.com/watch?v=ZdVSJeUO9GY
SABC News
https://www.youtube.com/watch?v=wcK7sFhqnNc