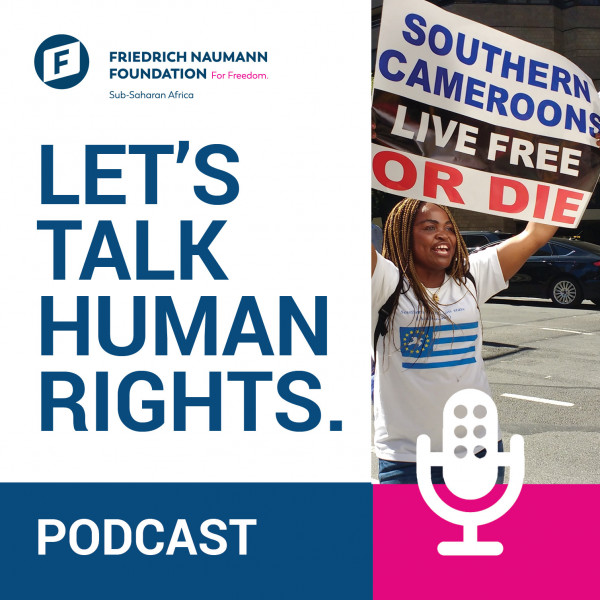 #1 S03.E01 - The anglophone crisis in Cameroon - Part 2
Our journey is taking us back to Cameroon. If you missed our previous Cameroon episode, please listen in.
Our last episode explored the anglophone crisis in Cameroon. In this episode, we want to look at how things are going in Cameroon these days. Currently the two English speaking regions of Cameroon are witnessing an escalation of violence that has led to the death of several people. This is a result of violent confrontations between Cameroon's military and the defence forces of Ambazonia (an independent state in the Anglophone regions of Southern Cameroon) since AFCON, the main international men's association football competition in Africa, started. There has been a rise in kidnappings, mass arrests, detentions as well as attacks on educational establishments, just to name a few issues.
To this end, we are very pleased that human rights activists Ester Oman and Agbor Bala have joined in the latest feature!
We invite our two guests to share their views and reflect on the previous escalation of violence in Cameroon, advocating for the protection of the rule of law and democracy. This episode is hosted by the new host of the podcast, Masechaba Mdaka.