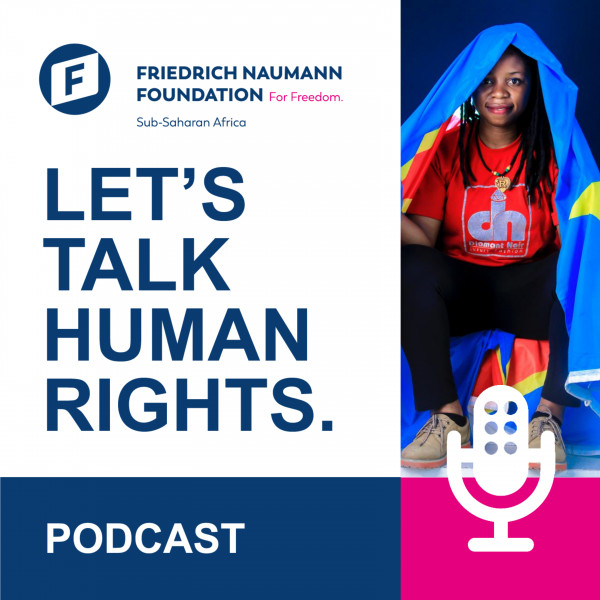 #3 S03.E03 - The girl from Goma, DRC: A story of courage, persistence and hope
We warmly welcome you to our next "Let's Talk Human Rights" special podcast feature. Today, we take you on a journey through the human rights landscape of the Democratic Republic of Congo.

Our host, Masechaba Mdaka is joined by Ms Rebecca Kabuo. Rebecca represents a new generation of activists from the DR Congo. She is affectionately known as "one of the youngest prisoners of conscience".

Rebecca was born in Goma in the DR Congo in 1994. She holds a degree in clinical psychology. She was raised against a backdrop of war, poverty, social injustice and bad governance, which outraged her and fuelled her to join the non-violent fight for change known as LUCHA (Lutte pour le changement).

In March 2017, she was awarded the "Women of Courage" International Prize by the State Department of the United States. In March 2018, Rebecca was announced as one of the 100 most influential women in the DR Congo. Today, she is the co-ordinator of the non-profit organisation TENDO, which she created after her imprisonment, and which works to support prisoners, especially women and children in prisons.

In December 2019, she obtained the "Young Activisit Summit" prize, awarded in Geneva and returned there in February 2020 to participate in the conference entitled, "Geneva Summit for Human Rights and Democracy".

Tune in to this special broadcast, which is also available in French. Don't forget to subscribe.