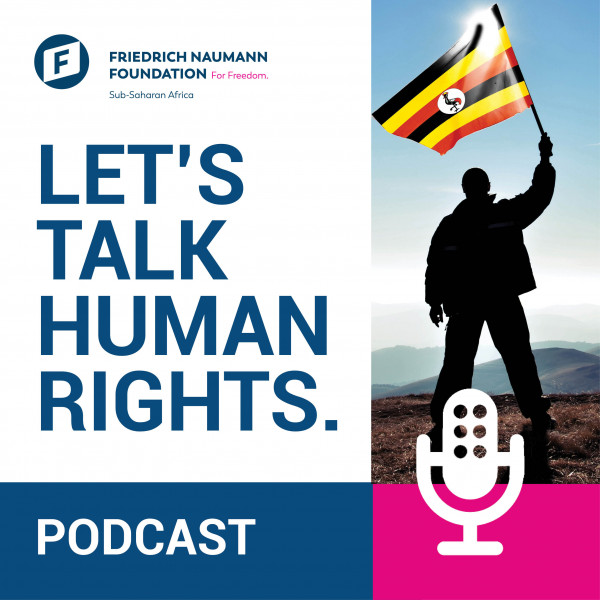 #4 S01.E04 - International human rights day special with Bobi Wine and Nicholas Opiyo
In our fourth episode, we have two guests from Uganda visiting us. Nicholas Opiyo, a leading human rights lawyer and founder of Chapter Four Uganda, an organisation that provides research, advocacy, and outreach services to contribute to laws, policies, and practices in the interest of civil liberties and human rights. Since 2005, Opiyo has worked tirelessly to promote civil liberties in Uganda, often on pro bono. He is the recipient of the 2017 German Africa Prize, the 2015 Voices for Justice Award from Human Rights Watch and the European Union Parliament Sakharov Fellows Prize recipient for 2016. He will explain to us his view of Uganda's legal system.
We also have the pleasure and honour of engaging Hon. Robert Kyagulanyi Ssentamu! We are very pleased that Hon. Robert Kyagulanyi Ssentamu has taken the time to join our podcast. He is better known under his stage name H. E. Bobi Wine.
Bobi Wine is a Ugandan politician, Presidential candidate, activist, singer, actor, businessperson and philanthropist. As of 11 July 2017, he serves as Member of Parliament representing Kyadondo East constituency in Wakiso District, in Uganda's Central Region. We invite Hon. Robert Kyagulanyi Ssentamu to share his views and reflect on his experiences of leading the opposition in Uganda, advocating for the protection of the rule of law and democracy.
Audio sources [SABC News]:
https://www.youtube.com/watch?v=AKs0L0Ygvi0
https://www.youtube.com/watch?v=y4k9_hNZ5n8
https://www.youtube.com/watch?v=-EYzr7lK3M4
https://www.youtube.com/watch?v=iiHYcA-rFtI