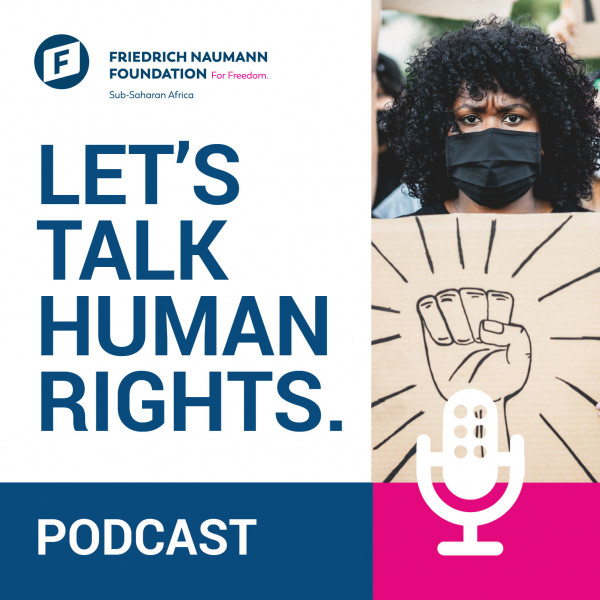 #4 S02.E04 - 16 days of activism with Barbara Itungo Kyagulanyi
As you may know, 16 Days of Activism against Gender-based Violence starts today. We want to take this opportunity to dedicate today's podcast episode to women in Africa. This is the second time that we feature a special episode on 16 Days of Activism. If you missed last year's special episode, hosting Elizabeth Maro Minde from Tanzania as our guest, do listen to it wherever you listen to your podcasts.
The Friedrich Naumann Foundation has set itself the goal to strengthen
women in sub-Saharan Africa. Particularly in rural areas, women and girls
often battle hard times and suffer from discrimination by men.
Not only in Africa, but especially in Africa, the proportion of women in leading
positions in business and politics is alarmingly low.
Today, we find ourselves in East Africa again. More precisely, in Uganda. In our previous episodes, we have visited Uganda twice and talked to Human Rights Lawyer and Director of Chapter Four Uganda Nicholas Opyio as well as Ugandan politician, singer, actor and businessman Robert Kyagulanyi Ssentamu, better known by his stage name Bobi Wine. In this episode, host Nangamso Kwinana is joined by Barbara Itungo Kyagulanyi, the force behind Bobi Wine.
Barbara is a women and children, particularly the girl child activist focusing on encouraging young women and girls to prioritise their education. Her non-profit organisation, Caring Hearts Uganda focuses on initiatives in rural Uganda, working to shape and empower the youth to walk the straight and narrow since in life, only great foundations can guarantee a virtuous future. Since 2013 Caring Hearts Uganda has been on a mission to raise the living standards of young people through the promotion of proper menstrual healthcare, personal development and entrepreneurial skills.