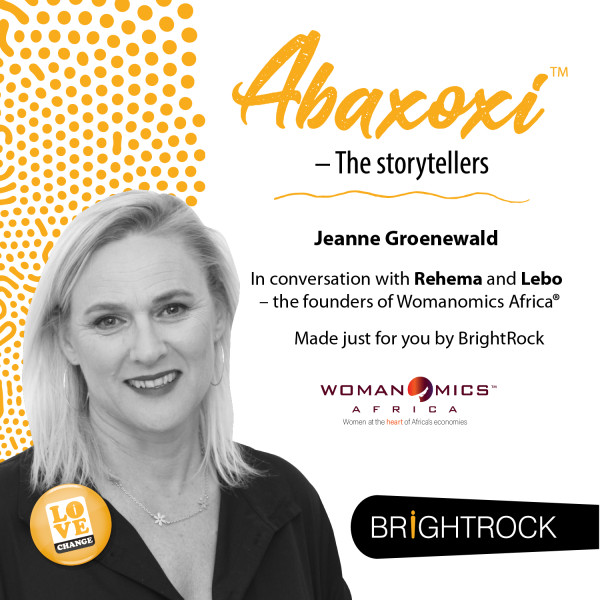 Abaxoxi – the storytellers – in conversation with entrepreneur, Jeanne Groenewal
Abaxoxi – the storytellers – is here to unlock local, intercontinental, and intergenerational stories of women, profiling African women as thought leaders and change makers. It's made just for you by BrightRock, the first ever needs-matched life insurance that changes as your life changes.
In this episode of the Abaxoxi podcast, Masters of change, Lebo Biko and Rehema Isa, chat to founder and former CEO of Elgin Free Range Chickens, Jeanne Groenewald. Jeanne chats about how she managed to find her passion and became a pioneer of the free range chicken market in South Africa. She shares her journey and how she's giving back to the community through her philanthropic work. We also hear how she managed to look after her employees and changed the culture at Elgin Free Range Chickens during her tenure.