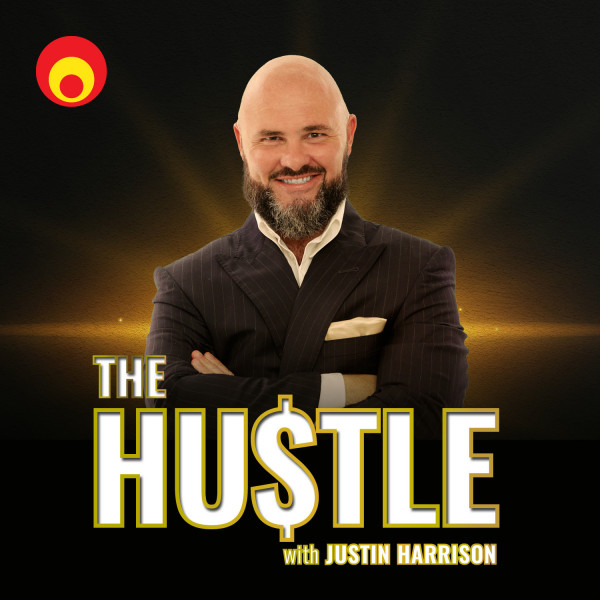 The Hustle with Justin Harrison
Money, motivation, and inspiration wrapped up in a brutally honest and direct podcast from a man who has walked the walk and is now talking the talk.
The Hustle with Justin Harrison - winner of 'Best Finance Podcast' in the 2023 APVA Awards and a finalist in the 2023 DSTv Content Creator Awards for 'Podcast of the Year' - is the collective experience of a man who went from homeless to building his business empire on pure grit and determination. Justin takes your questions and answers them with total honesty, no frills, no beating around the bush.
From money to career to business, no subject is off-limits, because the real hustle has no limits.
More about Justin Harrison:
Justin Harrison is the author of eight personal finance books; he's a serial entrepreneur, investor, wealth creator, popular TikToker and one of South Africa's thought leaders in the financial technology space. During his career, Justin's been involved in launching over 100 businesses. He is a passionate South African who loves living in KZN. Justin is a father of three and an avid sportsman who believes deeply that South Africa is one of the best countries in the world.
If you would like to be part of the podcast and have your questions answered and featured in the podcast, send a voice note via WhatsApp to +27 81 750 2349 or send an email to
moneytribe21@gmail.com
.
• Follow the show or listen on the ECR website under Podcasts, Spotify or Apple Podcasts, or wherever you get your podcasts!
• Leave a 5* rating and review on Spotify or Apple Podcasts
• Follow our social media channels for new episode alerts