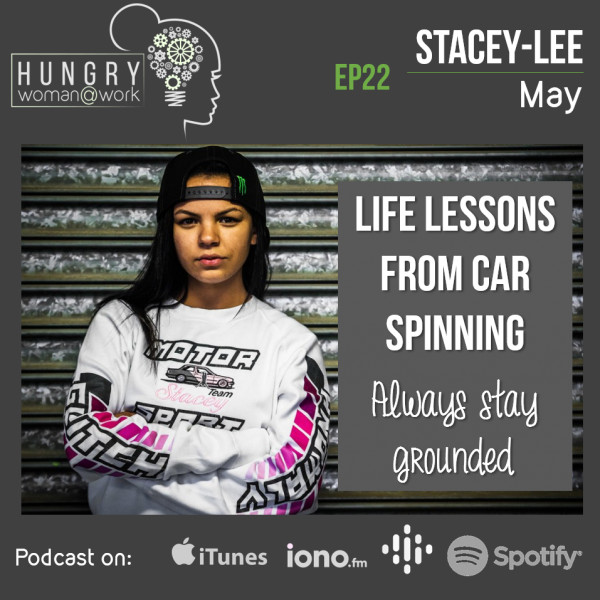 Ep 22: Life lessons from car spinning feat. Stacey-Lee May
The year 2020 has done tailspins on all of us. In ep. 22, we speak to Stacey-Lee May, who's gotten her own back, by spinning circles on her own terms.

A professional motorsport athlete, car spinner and stunt driver, Stacey-Lee thrives while burning rubber, drifting and spinning doughnuts on a race track. This unusual "work environment" has taught her many lessons, like the importance of always staying grounded.

She shares candidly about how she stays focused working in a male-dominated industry, how she went from studying law to performing stunts, and how she's had to overcome bullying both at school and professionally.