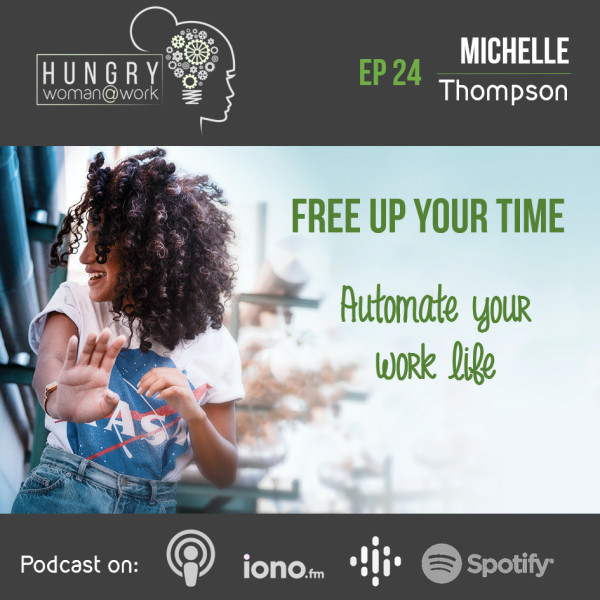 Ep 24: Free up your time. Automate your work life
Want to free up your time from the mundane work tasks so you can focus on the things that really matter? The answer lies in automating your life, says Michelle Thompson, owner of Awesome Outsourcing. Michelle personally knows about the need for automation and outsourcing. She shares her story about having to relearn even basic tasks after suffering a stroke at the age of 36.

This episode is filled with great advice for solopreneurs, small business owners and just about anyone who suffers from crippling perfectionism.