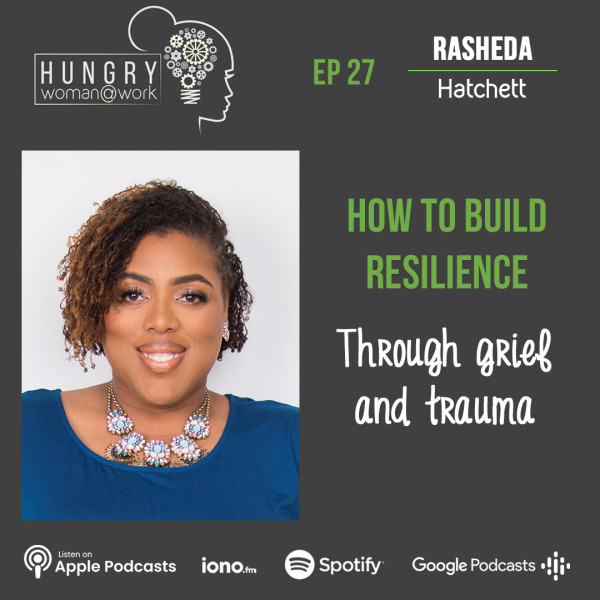 Ep 27: How to build Resilience through Grief and Trauma feat. Rasheda Hatchett
The past two years have been an emotional rollercoaster for all of us. And who knows how many more knocks or disappointments are on the way. It's been said that resilience can be the game changer between picking ourselves up from disappointment, tragedy or grief - and staying down forever.

We could all benefit from building and growing our resilience right now. In ep. 27 of Hungry Woman at Work, Nevelia Moloi speaks to Rasheda Hatchett, a nurse, entrepreneur, author and resilience expert. Rasheda believes you can teach resilience, you can cultivate resilience and you can spread resilience.

If you're not feeling particularly resilient right now or if you're going through personal grief or professional disappointment or toxicity at work, take a listen now to get some hacks to grow your resilience.