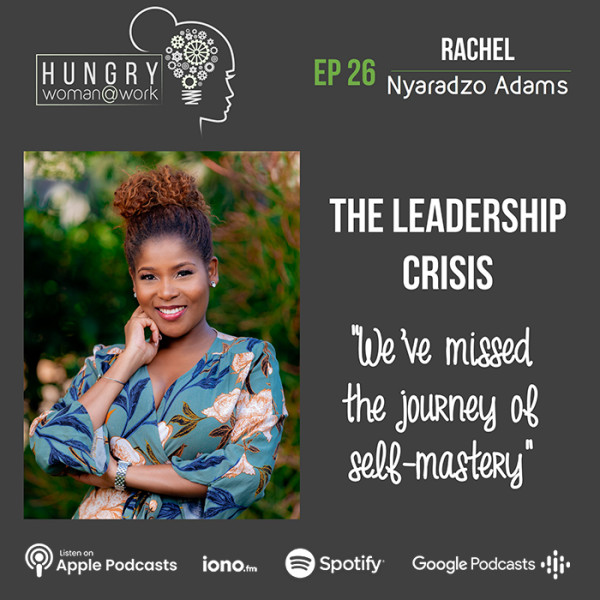 Ep 26: The leadership crisis - when good people become bad leaders feat. Rachel Nyaradzo Adams
"We have a leadership crisis!"
Corruption. Mismanagement. Cronyism. Socio-political inequality.
Bad leadership is all around us. But what causes good people to become bad leaders?
In episode 26, Nevelia Moloi chats to Rachel Nyaradzo Adams, a leadership and transformation specialist and owner of Narachi Leadership. Rachel believes that at the core of bad leadership is a crisis of self-mastery.
Rachel coaches and develops individuals, teams and emerging leaders on the African continent to create the leadership solutions that can transform them and their environments. Listen as they discuss self-leadership, women in leadership, and the stories we believe that impact on our own leadership journeys.
For more visit
www.hungrywomanatwork.com