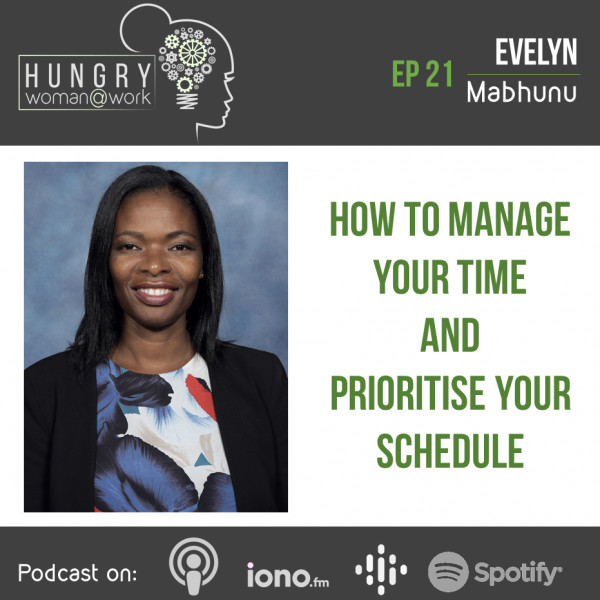 Ep 21: How to manage your time & schedule - feat. Evelyn Mabhunu
Have you ever looked at someone who seems to have it all together, successfully juggling many roles and thought to yourself, I wonder how she does it?

In episode 21, we feature a woman who knows the importance of managing your time for success. Evelyn Mabhunu is the manager of the educational trust for Umbono Capital, a wife and mom of four, who's also found a way to pursue further studies, be a mentor to students, fundraise for a crisis response team, and serve in ministry at her church.

How does she do it all, without burning out? "Plan your time, or someone else will plan it for you," says Evelyn.

Take a listen as she shares her advice on how to manage your time and prioritise your schedule.