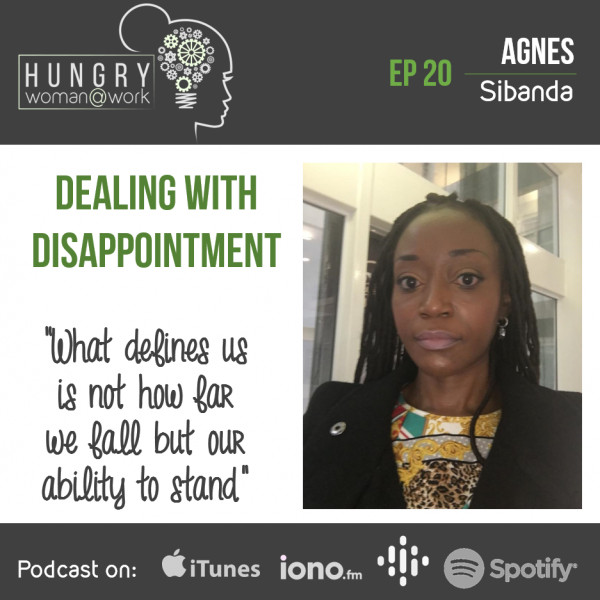 Ep 20: Dealing with Disappointment - feat. Agnes Sibanda
We've all had that experience: not getting the job we applied for, being passed up for a promotion, not getting the pitch or tender, or being overlooked when we thought we were the ideal candidate. Disappointment is a bitter pill to swallow, especially when we've worked hard or feel suitably qualified.

In episode 20 Nevelia Moloi speaks to Agnes Sibanda, an entrepreneur and a youth talent catalyst. Agnes shares her lessons on overcoming disappointment and offers advice to young people as they navigate their way through the world of work.

Spoiler alert: Nevelia also gets candid about a Dear Jane letter she recently received from Google ...