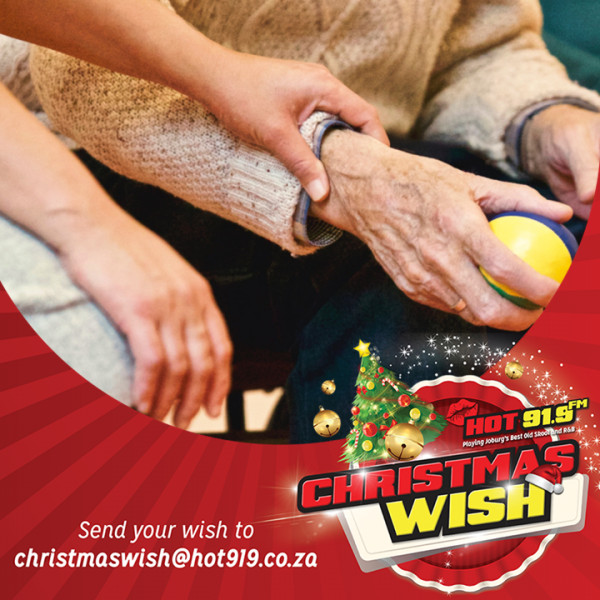 DAUGHTER CARING FOR MOTHER WITH DEMENTIA GETS A HELPING HAND
Jasmine wrote into Christmas Wish on behalf of her boyfriend's mother, Lesley. Lesley is 58 years old and is currently the sole caregiver to her 80-year-old mother who currently has dementia and has a pacemaker.
Jasmine believes that Lesly needs a Christmas miracle and this is why…
She has been unemployed for the last year, she is barely getting by with monthly essentials and rent, and she spends most of her time caring for her sick mother. Jasmine tries to help her where she can but sometimes it's just not enough. Lesley's mother has been ill with flu of late, she is overdue to see a cardiologist for her pacemaker and the bills are stacking up. Lesley has to shower her mother and change her diapers and often doesn't have any energy to put into her own life. The diapers are costly. Before her mother retired she had medical aid and these kind of expenses were never an issue. Lesley's mother needs someone with her 24/7 as she cannot walk on her own and will fall someone doesn't hold her. A home for Lesley's mother is out of the question as the family cannot afford it.
Lelsey has done so much with running the house while she herself has the flu. Her life has come tumbling down from where she was 4 years ago owning 2 properties and living a very comfortable life, but all that has changed. Buying necessities is an issue, normal things people take for granted in their homes. Lesley has been everyone's rock and right now she needs a helping hand.