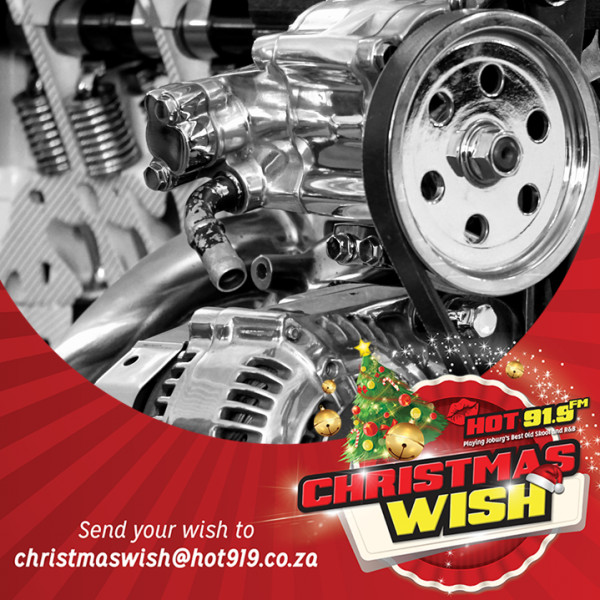 FATHER OF THE YEAR GETS HIS CAR REPAIRED
Stacey wrote in asking us to fulfill a Christmas Wish for her ex-husband Grant.
They divorced over 3 years ago when their little girl was two years old. The reasons for our divorce or of no importance but what is, is the fact that Grant always has and continues to be a fantastic father. After struggling for many years to 'catch a break' in her career, Stacey was offered an amazing opportunity to upskill and work her way up in a field that she was not qualified in.
She needs to put in the hard work and long hours to succeed.
Grant was fully on board with this and stepped up to bat more than anyone would reasonably expect given their divorce status. Grant arrived at Stacey's home at 05:30 every morning so that he could look after their daughter, while Stacey could leave for work. He woke her, made her lunch, dropped her off and school and then went to work himself. He would do the extramural runs and collect their daughter after school too. He also made sure their daughter had dinner every night.
Grant has unfortunately had trouble with his car and isn't in the financial position to fix it and has recently had to rely on parents and friends to help him out, and Stacey isn't in the financial position to step in either. Because he is such a good father, and more than that, such a good person, she has approached the Christmas Wish team and asked that we assist with this. Unfortunately, the car that Grant has is nearing the point of disrepair and if they get it repaired now, it doesn't have to get to that point.
There are so many stories of animosity, fighting and parental alienation after divorce, but Grant and Stacey's story is not one of them. They have found a way to work together, not just for their child but to help each other to be better so that she can have better.