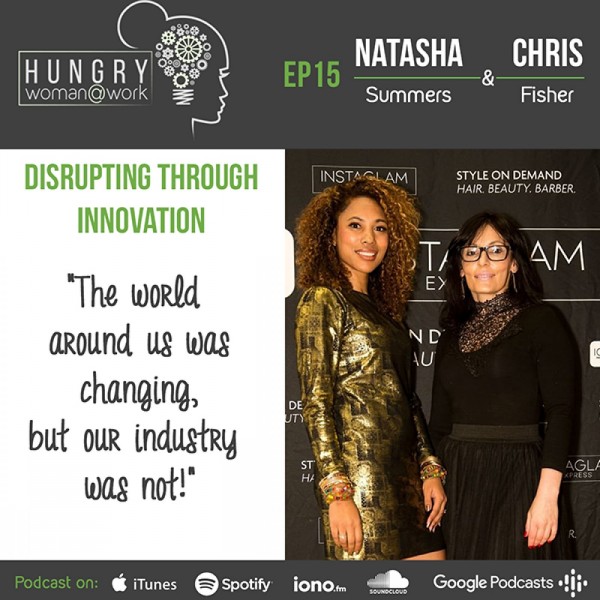 Ep 15: Disrupting through innovation - meet the founders of Instaglam Express
"In the midst of doing hair we realised the whole world is changing all around us but the beauty industry is not changing - what is happening?"

Doing things differently or, not doing things the way they've always been done, is not always encouraged. In this episode Nevelia Moloi speaks to two women who have experienced first-hand that innovation is not always celebrated.

Natasha Summers and Chris Fisher are co-owners of Share Hair salon. Over the years they'd become so successful at their hairdressing craft, they had clients on waiting lists!

But one day they realised the world around them was changing, but their industry was not. And so they set out to do something which at the time was unthinkable: to introduce technology into a techno-scared industry.

As founders of Instaglam Express, an app for the hair and beauty industry, they share their insights on how to step out of your comfort zone and disrupt through innovation.

#HWaW #innovation #disruption #beautyindustry #womeninpartnership

About this Podcast:
Hungry Woman at Work is the podcast for the woman who wants to thrive at work, without losing her soul. And that workplace could be in the boardroom or the classroom, in the lab or on the sports field, in the home office or the cyber office.

#HWaW is produced by Audiodacious, your audio content solutions partner.