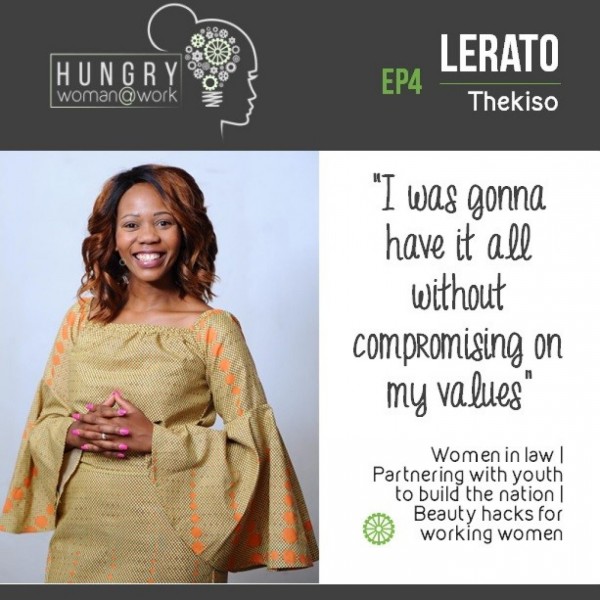 Ep 4: Lerato Thekiso "I was gonna have it all without compromising my values"
Episode 4 of Hungry Woman at Work - the podcast for the woman who wants to thrive at work, without losing her soul.

In this episode, host Nevelia Moloi chats to Lerato Thekiso, managing partner at Thekvest Legal Advisory Services and founder of the Unleashed Leadership Development Foundation.

Lerato, a businesswoman and speaker, shares about creating a new expression of women in law, unlocking the potential of young people and creating authentic sisterhood.

And as a former Miss Limpopo, she offers some beauty hacks for working women!