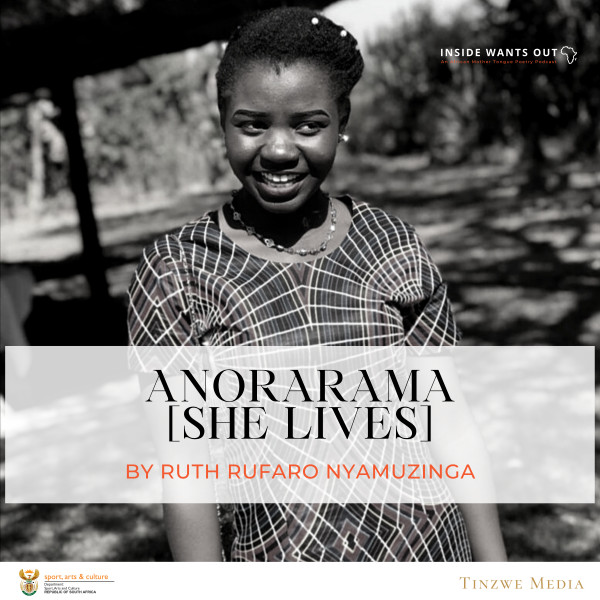 Anorarama (She Lives) by: Ruth Rufaro Nyamuzinga | Ep 2
Episode 2 of "Inside Wants Out" features a poem titled 'Anorarama', which translates to 'She Lives' in English. The poem is written and narrated by Ruth Rufaro Nyamuzinga from Zimbabwe.

This poem was crafted after Ruth realised how high rape cases had been in Zimbabwe and the continent at large. Due to the virus and lockdown regulations most people were locked in and had no one to talk to, some lost parents and had to move in with family members who took advantage of them and they stayed silent because they were afraid and had nowhere to go.

About the Poet:
Ruth is a 19-year-old poet who is currently studying her first year at the University of Zimbabwe. She loves reading and writing. Ruth publishes her writing on various digital platforms and her topics vary from love, to social injustices, and sometimes personal experiences.