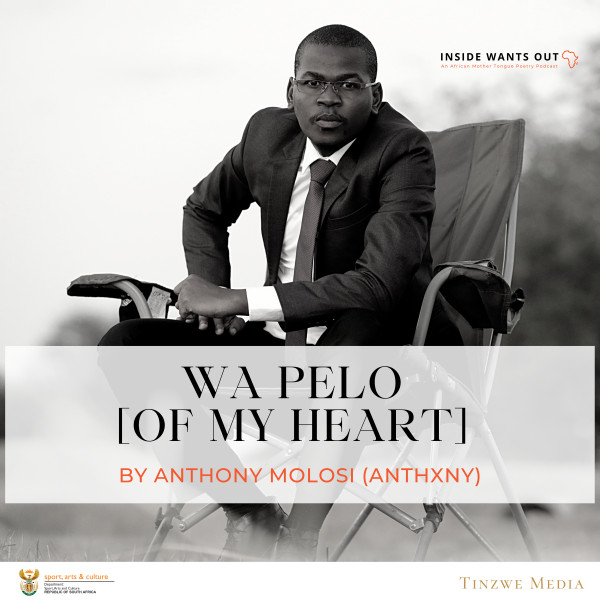 Wa Pelo (Of My Heart) by Anthony AnthXny Molosi | Ep 9
Episode 9 of "Inside Wants Out" features Anthony AnthXny Molosi. His poem is titled " Wa Pelo " - which translates to "Of My Heart" in English. The poem is written in his mother tongue of Setswana.

The piece is about love. It's about a man who had gone through all sorts of tribulations in pursuit of love until he found the love of his life. He is, now, telling her the story while appreciating her beauty.

About the poet:
Anthony is a spoken word poet and a corporate emcee based in Maun, Botswana. He is the Poetavango spoken word vice chairperson and the Coupe D' Afrique De Slam Poese association, Africa cup of slam poetry, ambassador to Botswana. Anthony's art speaks but is not limited to issues of, Pan Africanism, black consciousness, social justice, spirituality and love. His work has been featured on many stages some of which include the 2020 Jamaica Poetry Festival - 10th anniversary, 2020 Piton Film Festival Poetry Jam, 2020 Ministry of Finance & Economic Development, Regional Award ceremonies, 2020 Poetic Justice League-South Africa and Button Poetry Competition 2019, USA where he received an Honourable mention for Outstanding International entrant.