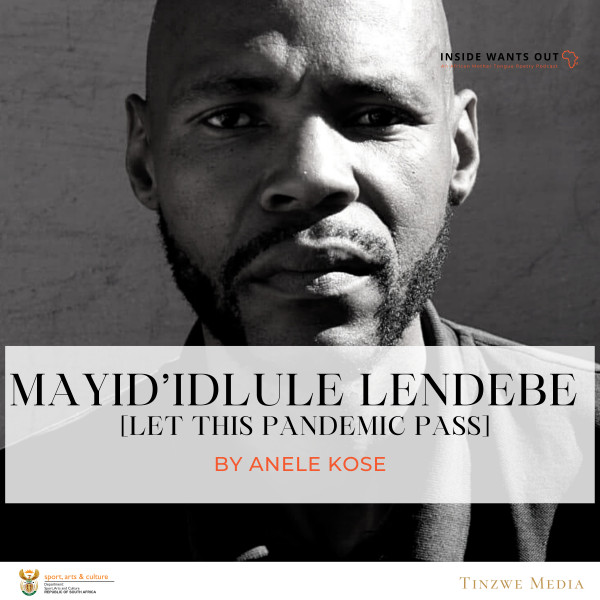 Mayid'idlule lendebe (Let this pandemic pass) by: Anele Kose | Ep #8
Episode 8 of "Inside Wants Out" features Anele Kose. His poem is titled "Mayid'idlule lendebe" - which translates to "Let this Pandemic Pass" in English. The poem is written in his mother tongue Xhosa.

In this poem, Anele honours the essential workers and the personal sacrifices they've made during this time of the global pandemic.

About the Poet:
Anele Kose is a poet, play write, novelist and actor. He is 36-years-old and was born and breaded in Eastern Cape in a small village called Fort Murray location in King Williams Town, South Africa. He is a father of two boys and currently lives in Delft South in Cape Town. His writing dates back to the early nineties but wasn't given an eye by his parents to pursue a career in writing until he moved to Cape Town. He has worked in theatres in and out of this South African coastal province and also abroad in Chicago, USA. He has performed alongside world slam poet champion, Marc Smith better known as Slam Papi at Green Mill. In 2013, he won at the Drama for Life competition in Cape Town and went to the national finals in Johannesburg at the Witwatersrand University where came third place. Anee has also worked with different theater makers and writers. The poet has also written a novel from the National Library of South Africa which will be published by the end of this year titled, Iziphumo. He is currently compiling a poetry book and transforming his poems into audio for 2021 which will be presented at the Baxter Theatre.