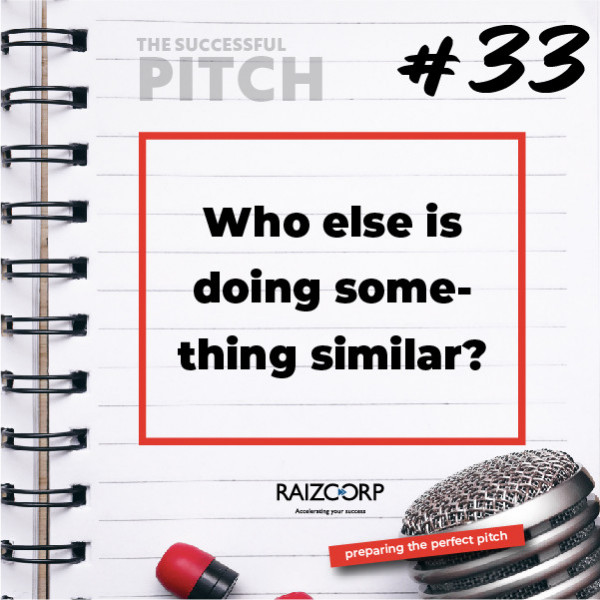 Who else is doing something similar?
Join Allon Raiz in episode 33 of The Successful Pitch. Over the next 20 episodes, Allon will take you through some common questions investors ask and what they are looking for in your answers.

This week's question is "who else is doing something similar to you in the world?" Tune in to find out why it's important to answer this on a global scale and which direction an investor wants you to take when you answer.