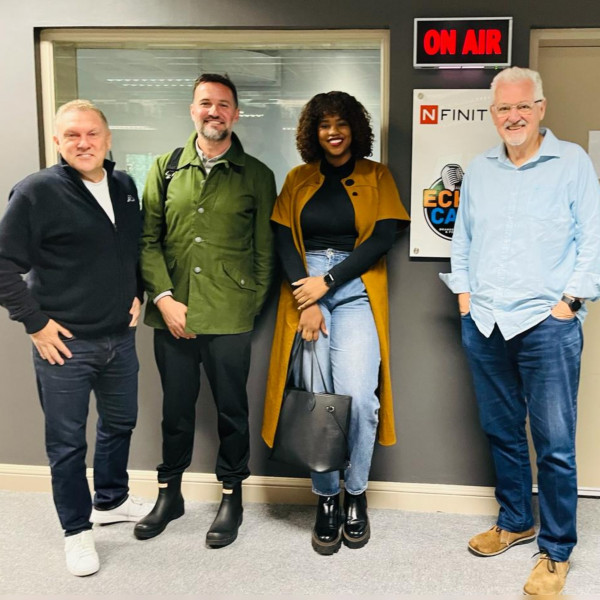 EP157: Phansi Marshall McLuhan. Phansi! - DEI and the Pendoring Awards
This week on the Doc and Guru podcast we chat with Nkgabiseng Motau Chief Creative Officer at Think Creative Africa and Jury President of the Pendoring Awards 2022. Nkabiseng is joined in studio by Eben Keun General Manager of the #PendoringAwards22 and Chief Brand Architect of Breinstorm Brand Architects.

Originally created in 1995 to promote and stimulate the use of Afrikaans in advertising, Pendorings has continued its evolution towards fully inclusive linguistic and cultural representation. And they have UNESCO endorsement to prove it. The awards are now open to all indigenous languages and extend beyond advertising to include inter alia books, music videos and social media content.

More than 60 years ago Marshal McLuhan coined the phrase that has done so much to commoditize media and fuel the race to the bottom for cultural and contextual nuance in advertising.
The medium is the message.
But if we are to succeed with fundamental transformation in advertising and media, or better still transfiguration, then we need to embrace a new reality. When it comes to cultural expression in advertising and media the new reality is that
The message is the medium.

The World Federation of Advertisers (WFA) guide to Diversity and Representation outlines 4 clear themes to explore for DEI
• Inclusive Audience Planning
• Supporting Diverse Voices
• Balancing Brand Safety
• Measuring Success
In a fractious and increasingly divided South Africa, fostering a diversity of voices is a critical imperative.

Join us this week on the Doc and Guru Podcast as we pose the question to the Pendoring Award team
Can we really have sustainable industry transformation without fostering cognitive and cultural diversity?