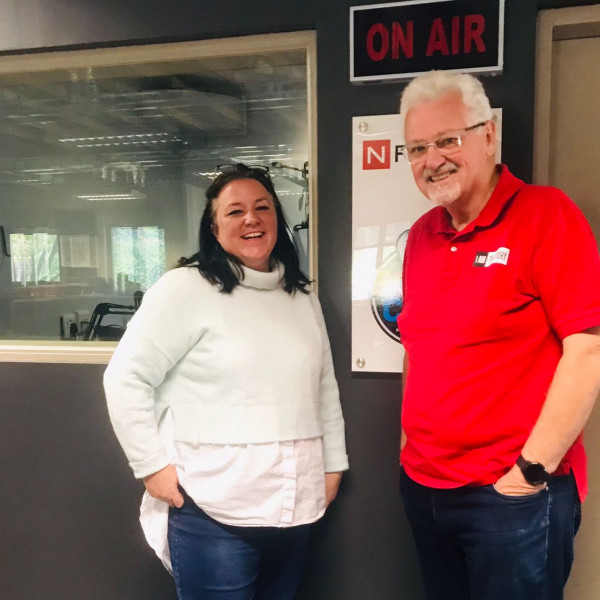 EP146: Back to the Advertising Future - Celia Collins: VP Publicis Media
This week on the Doc and Guru podcast we welcome into the studio Celia Collins, one of South Africa's most respected media executives and recently appointed VP. of Publicis Media for Publicis Groupe Africa.

In many respects Celia's comprehensive journey from a traditional media agency background, through digital innovation and high-level Pan-African media trading & investment management, mirrors perfectly the evolutionary path of the media industry itself. Celia shares some key learnings and talks about some of the critical shifts in the dynamics of the media industry over that 20-year journey.

A recently released Forrester Media Management report for Q3 2022 named Publicis Media Groupe a leader in global media management services across 3 of 4 waves – Media Management, Customer Data & Activation services and DX services.

In the past the media discipline could be broadly divided into media planning & media buying but media planning and buying now only constitute 10% of the total Forrester Media Management scorecard. Interestingly enough, Publicis Media Groupe is also listed as a "strong performer" in Content creation and Creative services, along with some of the world's most recognizable advertising agency brands. Of course, this poses the question 'where does a creative agency end and a media agency begin'?

Is that obsolete thinking? Or have we just gone full circle back to the future of advertising only to rediscover the merits of the one-stop shop?
The Power of One is the core vision that underpins the Publicis Media Groupe Africa offering across, 36 countries and 63 agencies. Join us on the Doc and Guru podcast this week as Celia Collins unpacks what this means for the future of young media professionals in South Africa and Africa.

Available free on all your favourite listening platforms.