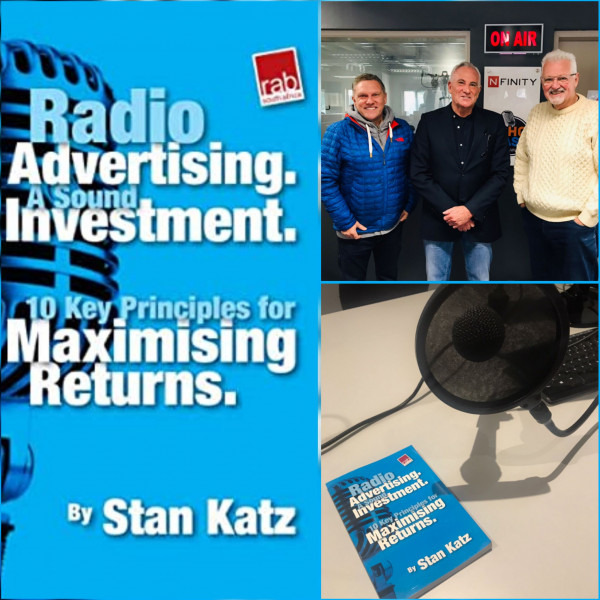 EP143: Radio Advertising a Sound Investment PART 2 - Stan Katz
This week on the Doc and Guru podcast we continue our chat with radio icon and MTN Radio Awards Hall of Inductee Stan Katz about his ongoing journey from Stan the Man to Stan the Manager.

Stan continues to take us on a radio ride through the early days of 702 and the emergence of true local radio in South Africa - not only as a viable advertising medium, but as an instrument of social change in the 80s.

Is it true that HRH was not amused with Stan the Manager? Listen to the story behind the emergence of 702_Land and discover who was behind the dastardly plot to subvert the lyrics of Land of Hope & Glory.

But that's all in the past and now it's about the Return of Stan the Man on his new show on Chai FM. The radio show for the listener who thought they'd heard everything before, Stan's new show – Herding Katz promises to have
The foresight of a politician … The eyesight of an optometrist AND The hindsight of a proctologist.

So remember – If you can't make sense of the world, at least on Herding Katz you can make fun of it.

If you're in radio, or you want to work in radio, the first question you need to ask is "what business are we in?". Then listen in to Part 1 and Part 2 of the Doc and Guru podcast for the answer. And you could win a free copy of Stan's highly successful book.