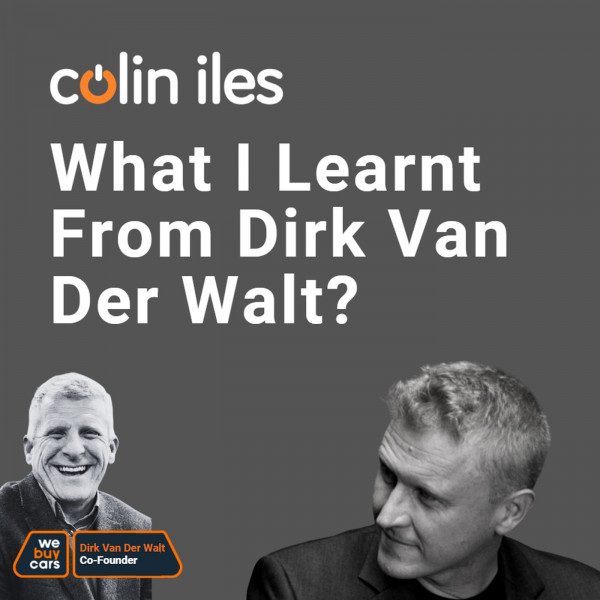 What I learnt from Dirk van der Walt at We Buy Cars
I got to chat with one of the co-founders of We Buy Cars at the BizNews event in the Drakensberg last week, his name is Dirk van der Walt.

I've been trying to get hold of Dirk for a significant amount of time now, because We Buy Cars has got such an awesome story. And I really wanted to go and find out how they were so successful, what their journey was. And so I was incredibly lucky to go and have this conversation, it was really an opportunity to go and talk to a successful business leader.

In this podcast I share what I learned from Dirk.