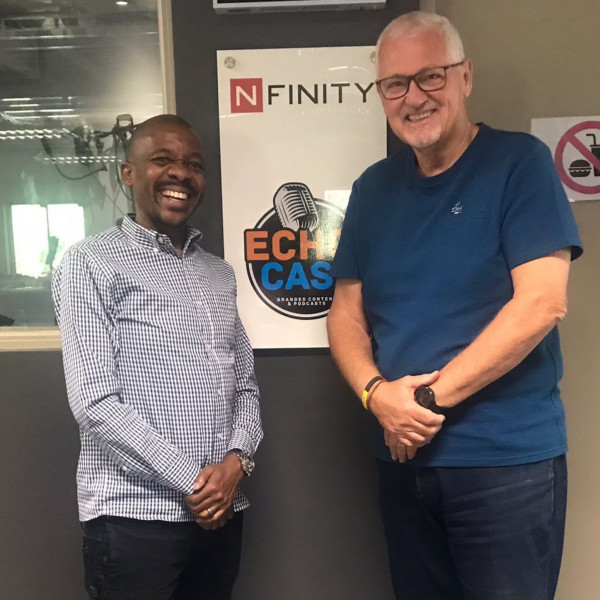 EP116: Everything from Calypso Cricket to Foresights and Futurism with Kgaugelo Maphai
This week on The Doc and The Guru Podcast we chat with one of South Africa's most evenly balanced #media executives. Kgaugelo Maphai. Managing Director of Magnia Investments and Chairman of the Matrix Group.

A man who has worked all sides of the media fence over the past 21 years, Kgaugelo shares some of his insights on building a successful 100% locally owned business in the local media sector.

The recent rebranding of the Matrix Group media brand as Kintaro signals the need to ensure that industry players sustain our local economy by ensuring that revenue and dividends remain in the country; instead of flowing out to shareholders sitting in the advertising fortresses of Europe and North America.

Compassion isn't even his middle name. It's his actual name. So the focus on developing people at the core of his business success comes as no surprise and the Kintaro brand is centred on 3 pillars of future-focused media solutions.

• INTEGRATION. INTELLIGENCE. INNOVATION

In this episode we unpack the significance of these pillars and Kintaro's vision not only for regional and cultural nuance in local advertising but also for Pan-African relevance and expansion.

Cognitive agility, collaborative processes and cutting edge foresights are the key to winning in the current media landscape. But is foresight enough? Find out in this episode of The Doc and The Guru as we talk about everything from Kaizer Chiefs to amapiano and 1950's calypso music.