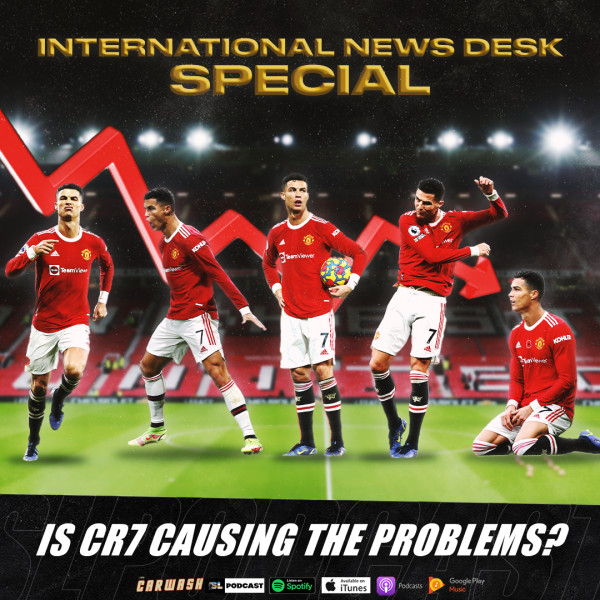 Is CR7 Causing The Problems?
When Cristiano Ronaldo returned to Old Trafford in August of 2021, emotions started pouring out amongst United fans; there was a split. Many believed that signing the 5-time Ballon d'Or winner would mean that Manchester United could challenge for the league, and evening European glory. However the other half of the fans kept scratching their head asking themselves, is this actually the right signing for the club? Since CR7's return to the Red Devils, the Portuguese has netted 14 goals in 22 appearances, whilst providing 3 assists. This looks like he is doing his job, and although that might be true, what's happening behind the scenes has caused more of an effect, in a negative manner. Rumors are that many of the United players are angry with the fact that Ronaldo has an 'Undroppable nature' about him, and other stars just haven't been able to kick into gear since CR7 made his highly anticipated return to Manchester. Interestingly enough, at this stage of the season last year, Bruno Fernades and Marcus Rashford had a combined goal tally of 26, whereas currently, their tally sits at a measly 8. Ronaldo recently held "crises talks" with his agents saying that if things at the club do not improve, he will leave.

On the first International News desk special of 2022 former Mamelodi Sundowns and Ajax Cape Town goalie Sean Roberts is joined by Soccer Laduma's International New Correspondent Kurt Buckerfield to discuss the drama behind CR7 himself. The boys also talk about Philippe Coutinho's exciting move back to England. Sean and Kurt also react to the latest El Classico which saw Los Blancos continue their fine run of form, beating the Catalonians 2-1; while discussing the prospects of newly appointed Barcelona managed Xavi Hernandez!