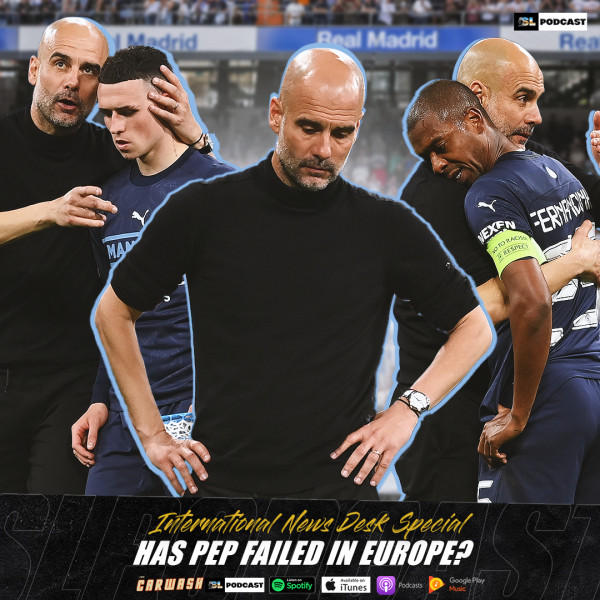 Has Pep Failed In Europe?
Ever since Manchester City's takeover in 2008, they have been a force to be reckoned with. The citizens have spent over £1 Billion since then but yet, the UEFA Champions League trophy is still out of their reach. Their legendary manager Pep Guardiola has failed on multiple occasions to bring them European glory, however as history repeats itself, this time around is not meant to be. Having boasted one of the most impressive squads in this year's competition, with the likes of De Bruyne and Bernardo Silva, one questions how they managed to let a lead slip like they did, allowing 2 goals in a matter of seconds against Real Madrid. There are many opinions as to why this might've been the case. Speaking on the SL Podcast. Soccer Laduma international news correspondent Kurt Buckerfield thinks that Pep doesn't have that much of an emotional connection with his players, such as rival coach Jurgen Klopp. If that is the case, Sean Roberts will have something to say about it!

On The latest episode of the International News Desk, former Mamelodi Sundowns and Ajax Cape Town goalie Sean Roberts discusses the semi-finals of the UEFA Champions League with Soccer Laduma international news correspondent Kurt Buckerfield, which saw Pep Guardiola fail to reach the final again.