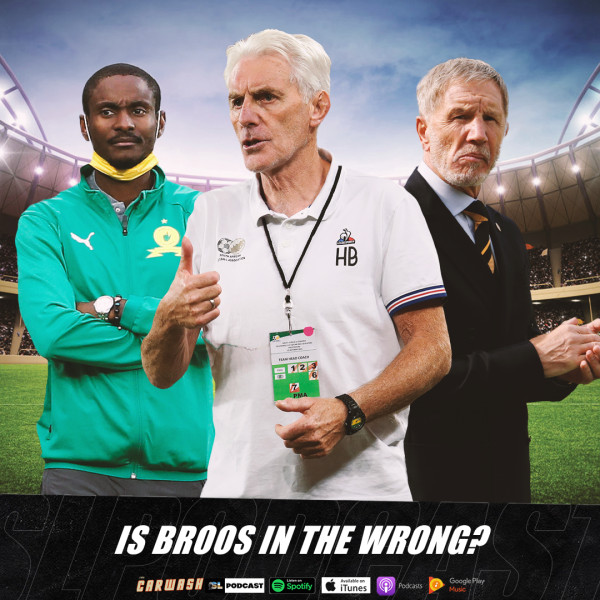 Is Broos In The Wrong?
It has been just over a month since Mamelodi Sundowns co-coach Rulani Mokwena addressed the media in a rage of fury; directed towards Bafana Bafana coach Hugo Broos. Coach Rulani claimed that several of their first-team regulars have returned from national team duty either injured or burnt-out, and there appears to have been no warning from the Bafana medical team. Rulani stood by his actions, stating "There is no data!" After Coach Rulani made these comments, another DStv Premiership coach came forward about a similar issue, this time in Stuart Baxter. The Kaizer Chiefs coach admitted that his gripe towards Broos was that the Bafana Bafana coach made comments about using Njabulo Ngcobo as a defender, much to Baxter's disgust (who uses Ngcobo as a midfielder!) SAFA has now joined the party and has commented on the matter, asking Broos to 'hash' out these public spats with the respective coaches. Speaking on the matter, former Mamelodi Sundowns, Orlando Pirates, and Bafana star Teko Modise sides with the player in question saying "this is unfair and an insult."

Later in the show, Roberts and Modise are joined by Soccer Laduma's International News correspondent Kurt Buckerfield to discuss all things Manchester United after the (now) former man in charge Ole Gunnar Solskjaer was sacked from the top position earlier in the week. Kurt also brings world-class analysis to chat about the latest round of UEFA Champions League fixtures.

On the latest episode of the Carwash, former Mamelodi Sundowns and Ajax Cape Town goalie Sean Roberts, and former Mamelodi Sundowns, Orlando Pirates and Bafana star Teko Modise discuss the latest media brawl between coaches and the reasoning behind it. The crew also chat about the calls from fans for Truter's job at Swallows.