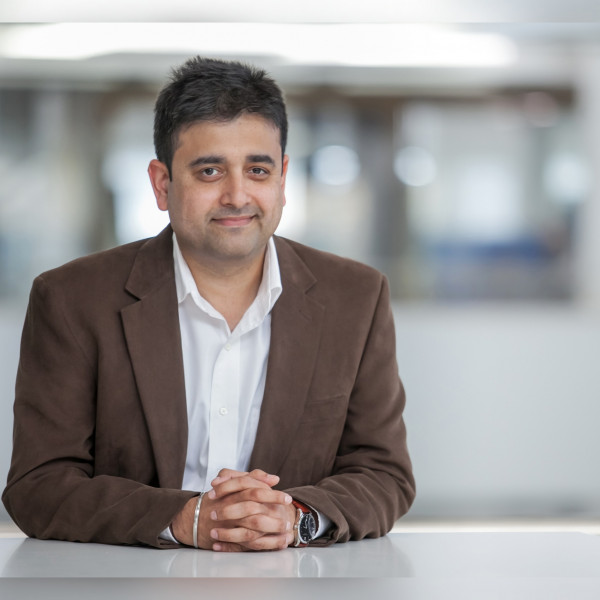 EP5: Insights from the Chief Digital and Strategy Officer of Openserve - Pushkar Gokhale
In today's podcast, Darryl Linington is having an interesting discussion with Pushkar Gokhale, the Chief digital and strategy officer of Openserve.

In this episode they will discuss
• How the power of the internet can assist homeowners as well as Small to Medium Businesses
• How the Openserve App can be used to monitor fibre connections, manage your orders, and so much more.

Pushkar is an experienced leader and senior executive with global experience across the Technology, Digital and Telecommunications sectors. Pushkar has been in leadership roles in USA, Australia, India and across Africa. He focuses on driving sustainable transformation in large organisations, leveraging his unique combination of business strategy, commercial and IT skill sets.

Pushkar holds a diverse portfolio as Chief Digital and Strategy Officer at Openserve. His responsibilities include strategy development for commercial, network and IT portfolios and execution of strategic initiatives and capital investment projects. Pushkar is currently driving the Openserve ambition to deliver high quality broadband and IP based services across South Africa, leveraging over 150 000kms of fibre in its network. In the Telkom Group IT Strategy portfolio, Pushkar is tasked with the modernisation of a vast IT landscape that serves multiple operating companies through platform-based solutions. He has also recently been appointed as a Director on the Board of Innovative Research and Events.

As a leader, he prioritises the success of the team over individual accomplishments. He is known for bringing simplicity and clear direction to complex situations by incorporating diverse perspectives and out of the box thinking.

Visit our website at openserve.co.za, or connect with us on LinkedIn and Facebook to see how we are connecting South Africa and beyond to our high-speed broadband infrastructure. Download the Openserve Connect App from your app store.