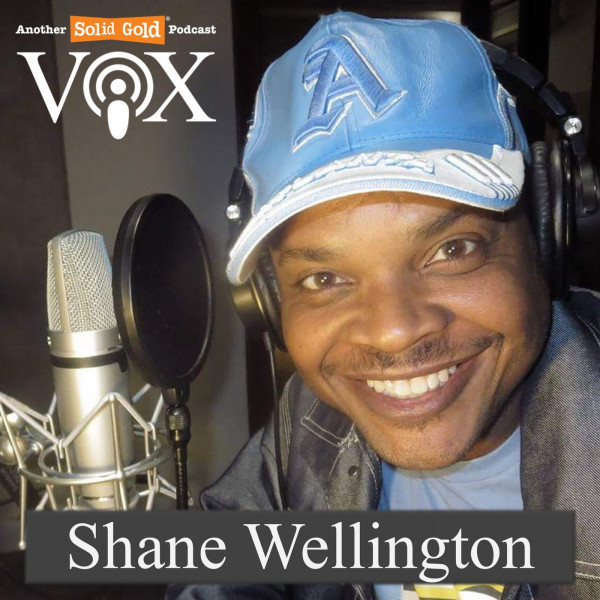 Shane 'The Duke' Wellington | Vox - find your Podcast Host voice
Hay hey! It's the weekend baby!
Shane Duke Wellington's career in broadcasting began in 1994, when he presented a lifestyle magazine TV program called, 'Pace Magazine' on Bop TV. From 1994 to 2005, he hosted several entertainment programs including Countdown (SABC 3), Intertainment (ETV), and Ziwamo (SABC 3).
In 2005, he began ring announcing for boxing with SABC Sport, and continued until 2011, when he joined the Extreme Fighting Championship (EFC), which is broadcast LIVE in over 100 countries worldwide. In 2016 he became a TV presenter on Kwese Sports broadcasting American NBA games to the African continent.
Along with his television career, he also hosted several radio shows on community, and national radio stations including Solid Gold FM, Can-I Community Radio, and 5FM.
From 2014 - 2016, Shane presented shows on two radio stations in two different cities each week: Joburg's Hot 91.9FM on Friday night, and Cape Town's Magic 828 on Saturday afternoons.
Shane has been a judge at the South African Music Awards on 4 different occasions. He has hosted numerous corporate promotions, conferences, award shows, and live events, including the 2006 FIFA World Cup Trophy Tour, as well as the opening ceremony for the 2009 FIFA Confederations Cup.
Shane was chosen out of thousands of actors in country-wide auditions to perform as one of the leads in the SA stage production of the Broadway hit musical, 'Dreamgirls'. Shane has worked with Leon Schuster in the highly popular, 'Mr Bones'. Shane acted alongside Peter Wheller (Robocop) and Brian Brown (Cocktails) in 'Styxx'. And he co-starred in the local action movie, XJ-1.
Shane has appeared in several TV dramas including Strike Back, The Lab, Rhythm City, 7 de Laan, and Binnelanders, as well as the Discovery Channel docudrama, 'Surviving Katrina'.
To book : shane-
wellington@vox.org.za