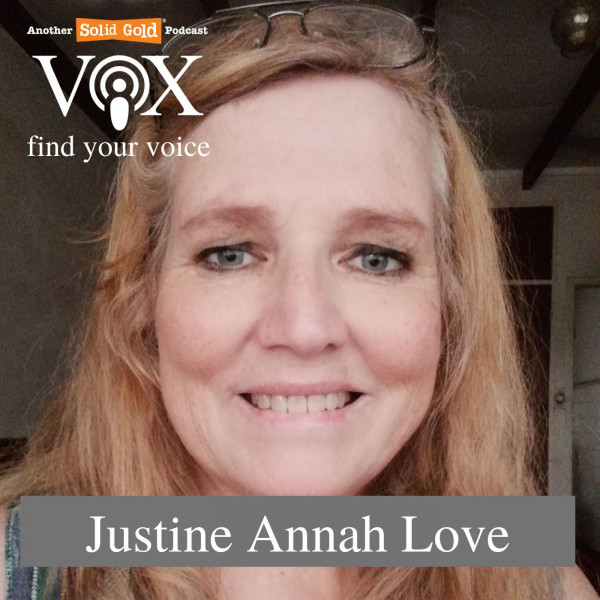 Justine Love | Vox - find your Podcast Host voice
Hello, my name is Justine Annah Love. I would love to be the host of your next Solid Gold Podcast series.

I can do serious delivery, I can be fun and witty, but most of all, I can be all your brand needs me to be and I look forward to hosting a series.

My background is life coaching and recruitment. I was a professional singer for Sun International and I've done voiceovers and podcasts in the past.
I am passionate about reading all different genres and adore reading for others. Speaking clearly and with the right inflexion is very important.
I've also trained and run workshops for large groups of people.

Doing podcasts really excites me.
I'm Justine and I look forward to working with you on your next solid gold podcast so you can be heard.