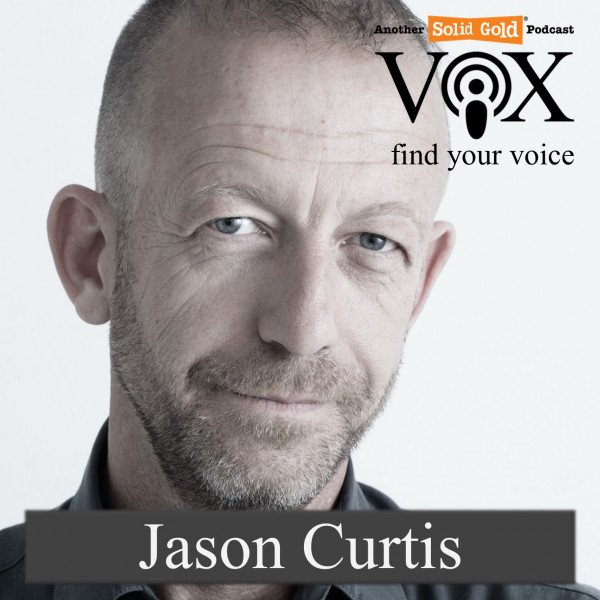 Jason Curtis | Vox - find your Podcast Host voice
Hello, my name is Jason Curtis.

Yes, I've been called Jaydon, Jackson, Jenson (I wish), but in truth I was named after a late 60s clothing brand – look it up 😉

You get to call me whatever you want, and while you do, I would love to be the host of your next Solid Gold Podcast series. I can do serious delivery. I can be fun and witty on demand too, an expression of real personality and authenticity missing in so many brands. But most of all, I can be all your brand needs me to be and I look forward to hosting your series.

I've been playing in the broader entertainment economy for the past 30 years. Between interviewing and writing up pieces with some of the biggest names in the creative space, I have focused the past 20-odd years on content marketing storytelling.

I seem to hold an inexplicable ability to create engagement and with it, conversion for some of the biggest brands in the world, and I look forward to working with you on your next Solid Gold Podcast, so you too can #BeHeard.