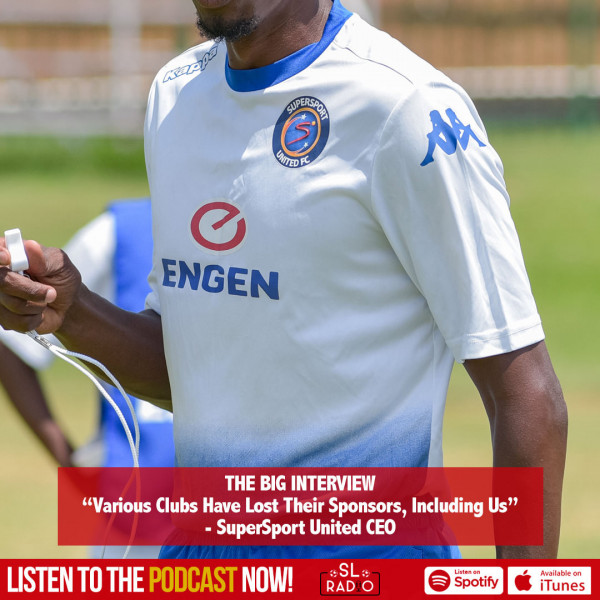 "Various Clubs Have Lost Their Sponsors, Including Us" - SuperSport United CEO
As PSL teams prepare for a return to league action, the lasting impact of the COVID-19 pandemic is being felt by many clubs across the country. The league itself lost its title sponsor when Absa announced the end of their 13-year partnership with the PSL. At club level, the situation is no different. SuperSport United CEO Stan Matthews has confirmed that Engen has pulled out as their official sponsor.

"We've seen at club level, various clubs have lost their sponsors, including us. We had a six-year relationship with Engen, they've been our team sponsor and given us good funding and good support and all of a sudden we lost that and we haven't been able to replace it. We're one of a few clubs that have been hit quite negatively in terms of revenue," Matthews told SL Radio.

"What that does is it puts a lot of stress in terms of your resources because it's not possible to go and acquire players in a market where you're actually required to sell players just to balance the books. There aren't many sources of revenue open to clubs beyond sponsorship, grants [and] prize money, the rest is all expenses, it's a tough business," he continues. In the full interview, Matthews also discussing his team's ambitions for the remainder of the season.