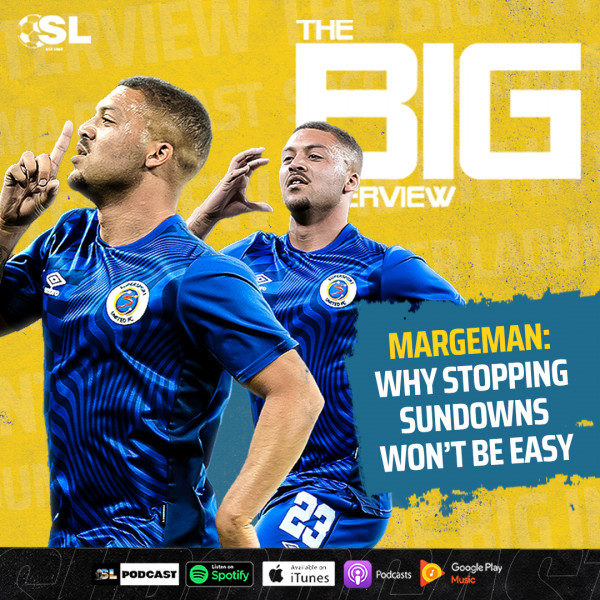 Margeman: Why stopping Sundown's won't be easy
Grant Margeman is very quickly becoming a household name in the PSL where he is currently on loan at Supersport United. Grant began his career at Ajax Cape Town where he found his footing in South African football. After a few years in the Mother City, DStv Premiership giants, Mamelodi Sundowns came knocking and signed the Cape Town-born player. Grant has been on loan for years, where he has grown into a deadly midfielder, with credible dribbling and an eye for defence-splitting passing. His current loan deal with Matsanatsana is on a 1-year deal, with an option to extend for an extra 12 months, should Supersport want to keep the player. Margeman is at the point in his career where game time is a top priority and acquiring minutes is a must. He is a regular starter under Gavin Hunt and his performances have backed this up.

Grant was a part of Mamelodi Sundowns' 2020/21 PSL winning team and even though he tasted DStv victory, he states that a part of him wishes he was able to contribute more. Grant speaks further on Mamelodi Sundowns and explains that because of the structure at the club and the way everything is run, their dominance, squad depth, and talent pool are big reasons for Masandawana's dominance in recent years.

On the latest episode of the Big Interview, Supersport United midfielder Grant Margeman talks about his journey in football thus far. Grant discusses Sundowns' dominance in recent years and explains what he thinks is needed to bring the PSL onto an even Playing field. The 24-year-old sheds some light on the current state of the PSL and provides ideas for clubs to incentivise fans to attend matches.