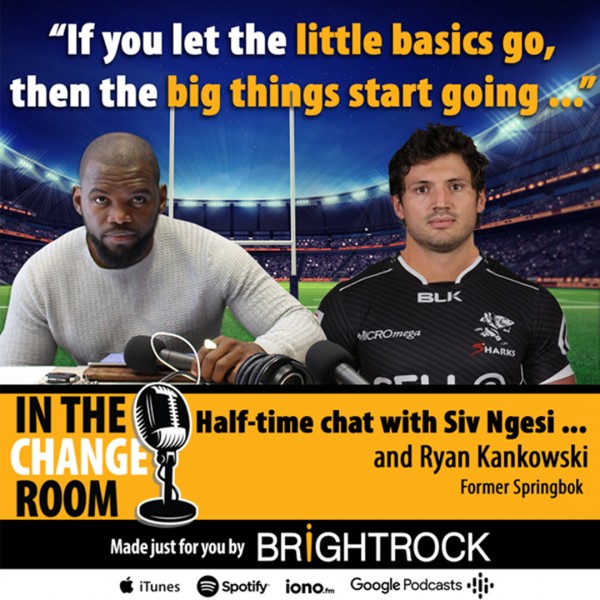 Half-time Chat with Siv Ngesi & Ryan Kankowski
Ryan Kankowski knows all about transition: from Super Rugby with the Sharks, donning 20 Springbok caps and winning the 2009 Tri-Nations and British-Irish series, to playing with the Blitzbokke at the Commonwealth Games and also doing a stint with the Japanese Toyota rugby team in 2012.

He talks to Siv Ngesi about lessons learnt from Japanese culture, how to manage money as a sportsperson, and his latest transition – into the world of online gaming. Here are some quotes by this Dota 2 gamer.

Quotable quotes from Ryan Kankowski interview with Siv Ngesi:
• In Japan, they have respect for everyone whether you're the street sweeper or the owner of a club.
• They monitor all the small rules... if you let the little basics go, then the big things go
• All that matters is that you gave it your best on the field
• I never knew that rugby was gonna be my career.
• It made me sit back and think differently about money.
• You think you're everything and one injury can change it all.
• Not only nerds play games! Gaming isn't some guy playing in a dark hole.
• Whether I'm playing fuzeball with my wife, I can't handle playing something and not being the best.