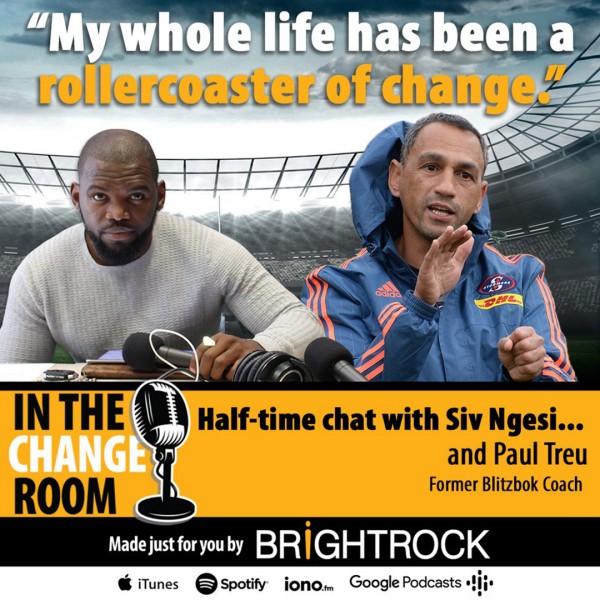 Half-time Chat with Siv Ngesi & Paul Treu
"My life has been a rollercoaster of change"

Paul Treu is the name synonymous with the ascent of Sevens rugby in South Africa. After playing for the SA Sevens team from 1999-2003, he became head coach and then went on to become the first African coach to lead the team to victory at a World Sevens series. This former teacher has lived his life from one transition to the next – and he's not ready to disrupt that narrative.

In episode 9 of Half Time Chat with Siv Ngesi, Paul shares what helps him adjust from one role to the next, and how his principles – and the late Chester Williams – helped shape his rugby success.

Quotes from Paul Treu interview with Siv Ngesi:
• I was born into a rugby family … in those days of playing rugby in the streets with a plastic bottle
• If you don't have very grounded philosophy of who you are and what you stand for, it's going to be hard for you to coach
• We wanted to become the first team in the world to win a professional 7s series
• The hardest thing was leaving my family behind
• I've always been a person that believes in principle of fairness and equality
• Black coaches are not asking for a free ride, they are asking for opportunity to prove themselves, for a seat at the table.