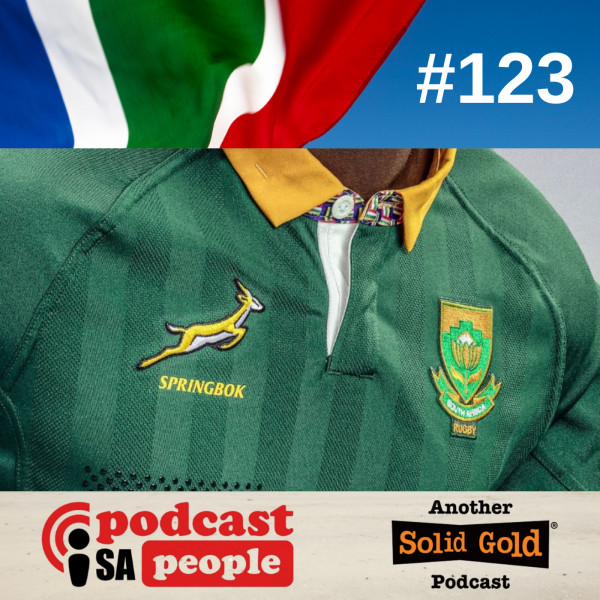 #123 Hello Howzit!
Is Jy Gereed vir die RWC?

The Bokke are getting ready - and so are the bokkies, Jenni Baxter and Melanie Walker. The new Springbok jersey has been unleashed, Veldskoen are on board with bringing goodness to the world, and the CEO Nick Dreyer is giving us a rundown of all the exciting happenings that SA's iconic shoe brand is giving a Lift to, and SAPeople.com has a rundown of all the places you can visit where your ZAR goes a little further.

#ListenHere mense - we'll always be Stronger Together, Stronger Forever.