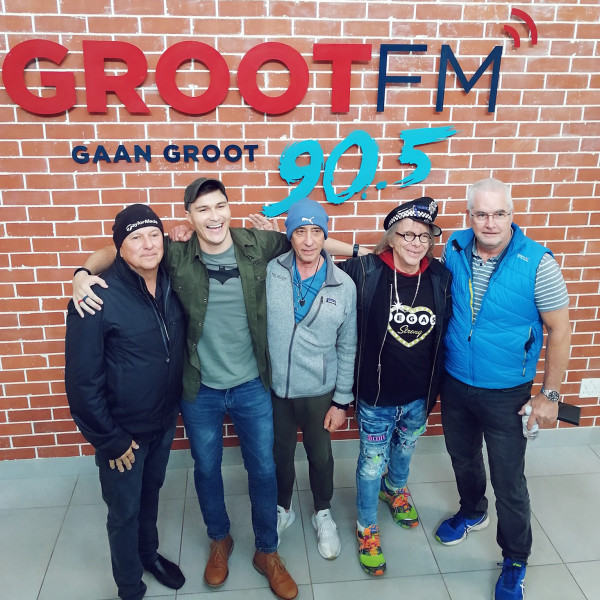 Lunch Punch: Waar In Die Wêreld Is... Rabbitt oor die Reloaded SA Toer saam met Watershed
Waar In Die Wêreld Is... RABBITT Reloaded & Watershed SA Tour: Step back in time and get ready to rock… again… as iconic bands Rabbitt and Watershed come together for a series of unforgettable concerts in South Africa. Rare live entertainment experiences that will transport you back to an era when rock music ruled the airwaves and concerts were a celebration of pure energy and excitement, the RABBITT Reloaded & Watershed SA Tour in June and July 2023 will be once-in-a-lifetime events that will bring back many old memories and make many new ones for a whole new generation of fans!
Rabbitt's founding members - Duncan Faure, Ronnie Robot, and Neil Cloud - along with newest member Marius Marais on keyboard and the incredible Mauritz Lotz on guitar, will be taking to the stage to perform all their greatest hits, including Charlie, Hold On To Love, Locomotive Breath and Dingley's Bookshop.
Sharing the stage with Rabbitt will be Watershed, a band loved for their incredible musicianship, electrifying live shows and evergreen hits, including Letters, Indigo Girl and Shine On Me.
The first concert in the series is to be presented on Saturday, 17 June at the Voortrekker Monument in Pretoria and the second concert on Saturday, 24 June at the Walter Sisulu National Botanical Garden in Johannesburg.
The RABBITT Reloaded & Watershed SA Tour promises to be a series of concerts filled with the purest rock and roll, a very particular type of high-energy music that defined a generation.