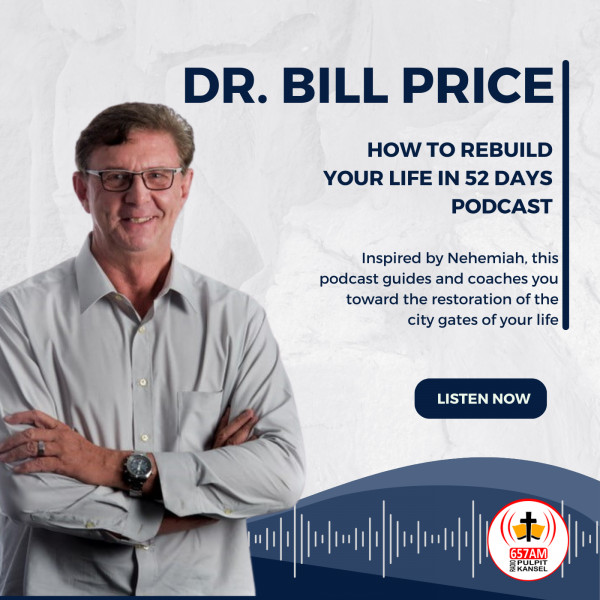 How to build your life in 52 days P5
In this practical series, you will discover what the main areas are to focus your energy and attention to mend your life back to completeness.

The City of Jerusalem was broken. The city gates were broken so any enemy could enter the city of refuge and peace.

Brokenness is the entrance to future pain and inner turmoil.

Dr Bill price guides and coaches you toward the restoration of the 'city gates' of your life.

The final topic is the tactical approach of how to take action steps, build behaviours, thinking processes, forming habits and dynamic rituals that will ensure the inner security of your soul-filled life in God.

You were in breathed by God. You were not created like the rest of the universe. You were moulded into His photo image and have His divine nature in you and also Nefesh Chahia - God's creative life itself.

Allow the coaching process to do its work. Stop the disruptive forces of instability in your life. Be coached step by step toward an action plan of note.
Your life can be restored and God is waiting for you to build and rebuild with a weapon in one hand and the building tool in the other right in front of you.

Learn what you need to focus on to live a life that is protected from the inside out.

Experience the empowering impactful process of life coaching at its best.
Get ready to grow.