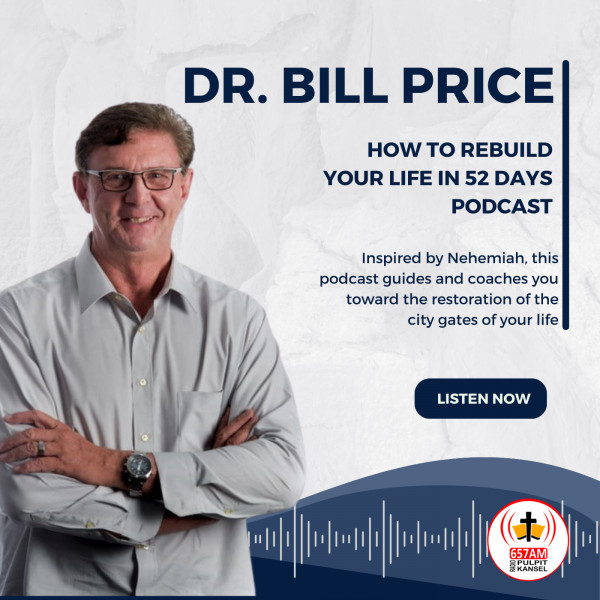 How to build your life in 52 days P3
In this practical series, you will discover what the main areas are to focus your energy and attention to mend your life back to completeness.

The City of Jerusalem was broken. The city gates were broken so any enemy could enter the city of refuge and peace.

Brokenness is the entrance to future pain and inner turmoil.

Dr Bill price guides and coaches you toward the restoration of the 'city gates' of your life.

Visit the next gates namely:
1. The Horse gate
2. The Muster and Eastern gates.

Discover the amazing power you experience when you decide to repair this gate. These gates add huge internal strength and security to the city.
Learn how to work using what you have and to fix what is directly in front of you.

Learn what you need to focus on to live a life that is protected from the inside out.

Experience the empowering impactful process of life coaching at its best.
Get ready to grow.