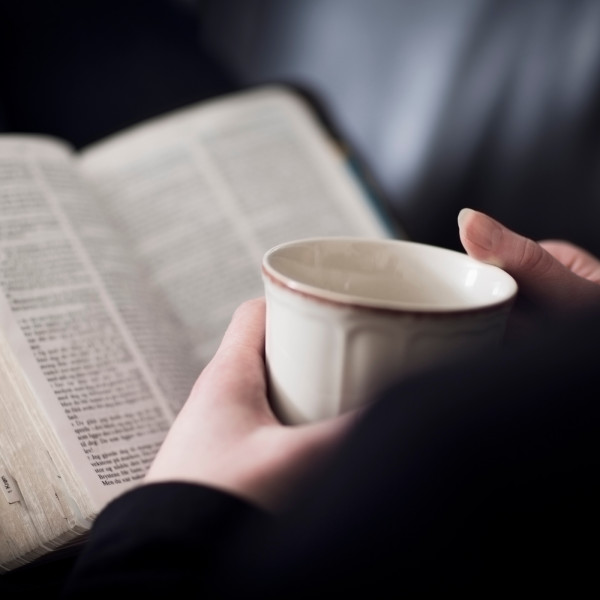 Televisie reeks "the chosen" en titels vir kerkleiers vandag se vrae?
Die reeks The Chosen is, soos ek kan aflei uit baie gesprekke wat ek met mense het, baie gewild.

Kort vraag:

Wat dink julle van hierdie reeks?

Lang vraag:

Ek het die reeks begin kyk en het al met die eerste episode al krieweirig geraak. Nou, ek is nie iemand wat die verkeerd in alles sien nie en probeer om objetief na hierdie soort progamme te kyk. Ek toets ook altyd met Die Bybel wanneer ek na die soort programme kyk. Want: Die hele Skrif is deur God geïnspireer en het groot waarde om in die waarheid te onderrig, dwaling te bestry, verkeerdhede reg te stel en 'n regte lewenswyse te kweek,
2 TIMOTEUS 3:16 AFR83

Maar.....

In een van die episodes sê die akteur wat Jesus uitbeeld, vir Nikodemus EN die Samaritaanse vrou by die put, "what does your heart tell you" en "it is all about the heart" Dadelik 'n groot vraagteken. Dit klink so bietjie vreemd.

In Johannes 3 lees ek dat Daarop sê Jesus vir hom: "Dít verseker Ek jou: As iemand nie opnuut gebore word nie, kan hy die koninkryk van God nie sien nie." Nikodemus vra Hom toe: "Hoe kan 'n mens gebore word as hy al 'n ou man is? Hy kan tog nie 'n tweede keer in sy moeder se skoot kom en gebore word nie?" Jesus het geantwoord: "Dit verseker Ek jou: As iemand nie uit water en Gees gebore word nie, kan hy nie in die koninkryk van God kom nie.
JOHANNES 3:3-5 AFR83

Niks van "what does your heart tell you" nie.

Nerens in Johannes 4 lees ek dat Jesus vir die Samaritaanse vrou gesê het dat dit "all obout the heart" is nie maar wel: Maar Jesus antwoord haar: "Elkeen wat van hierdie water drink, sal weer dors kry; maar wie van die water gedrink het wat Ek hom sal gee, sal in alle ewigheid nooit dors kry nie. Nee, die water wat Ek hom sal gee, sal in hom 'n fontein wees met water wat opborrel en vir hom die ewige lewe gee." Die vrou het vir Hom gesê: "Meneer, gee vir my van daardie water, sodat ek nie weer dors sal kry en hier hoef te kom water haal nie."
JOHANNES 4:13-15 AFR83

In 'n ander episode sê die akteur "I am starting a revolution and inviting everyone to partner with me in the healing of the world". Dit klink na New Apostolic Reformation (NAR)?

Daar is nog ander tonele wat my wenkbroue laat lig het en ek kan nog heelwat meer uitlig, maar ek wil nie 'n te lang skrywe rig nie.

Ek het toe my eie navorsing gaan doen.

Daar is verskillende gelowe betrokke by die vervaardiging van The Chosen soos sekerlik maar by enige ander "Christelike" films en programme. Hier egter is van die sleutel figure nie belydende Christene nie. Bv. Die akteur wat Jesus uitbeeld, Jonathan Roumie, is Katoliek. Die stigters van die vervaardiging/verspreidings maatskappy, Angel Studios, is lede van die "Latter-day Saints" met ander woorde Mormoons.

Sekerlik kan hier "vals leringe" uitspruit?

Nou my vraag: Is hierdie reeks nie "gevaarlik" vir diegene wat nie die Bybel goed genoeg ken om hierdie soort goed te kan onderskei nie? Is reekse soos hierdie nie nadelig vir geestelike groei nie? Hoe objektief moet mens na die goed kyk of moet mens dit maar eerder los. Of is ek nou besig om hare te kloof?

NS. Ek het besluit om dit gladnie meer te volg nie.

Ek sien uit daarna om na julle te luister. Soos een oom gesê het: ek luister by die draadloos.

Groete.

Tom.