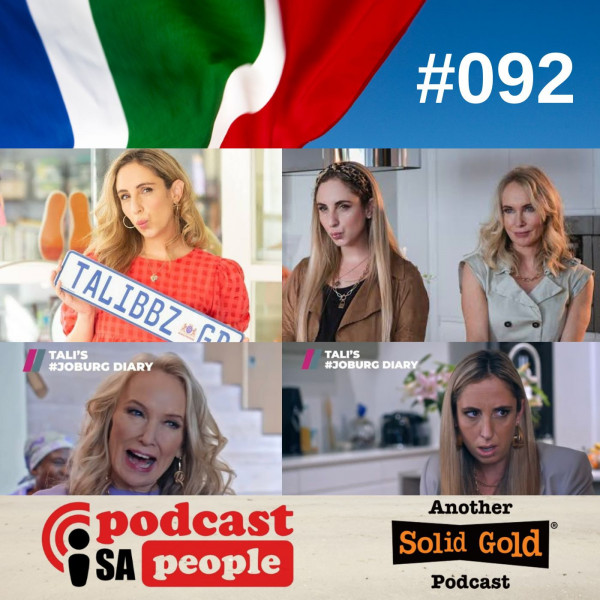 #092 It's all happening in Joburg! A chat with a 'lady who lunches'...
Hold the presses! We've got hot news to share with Saffers at home and abroad.

Following on from the stellar success of Tali's Wedding and Baby Diaries, Tali's Joburg Diaries hits the small screen this coming Friday, the 18th of November. And her 'mom' - the uber glamorous Kate Normington - is joining Melanie and Jenni in the virtual studio to tell us all about it.

Don't miss this - and our rundown of the top stories making great news here in-country and across the world. #ListenHere!