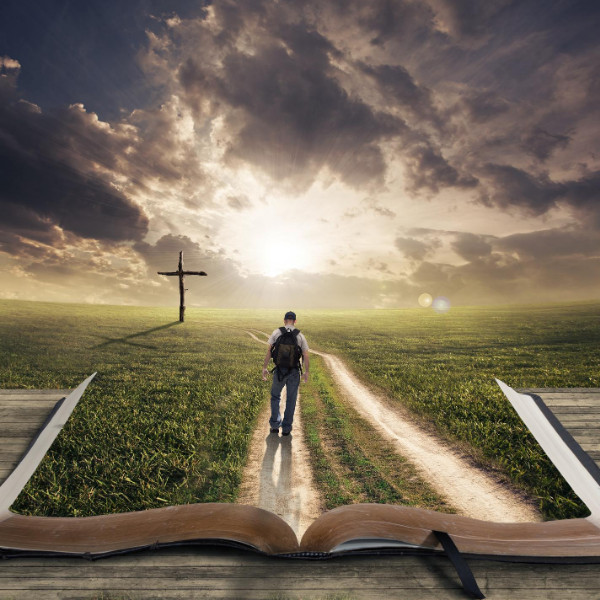 Hoe hoor ek GOD se stem ? .......
Hierdie vraag is al baie gevra deur so baie mense in die verlede. Samuel het die stem van God gehoor maar dit nie herken nie totdat hy deur Eli vertel was dat dit God se stem is (1 Samuel 3:1-10). Gideon het 'n fisiese openbaring van God gehad en hy het nog steeds gewonder wat hy gehoor het en het vir 'n teken gevra om te bevestig, nie net een keer nie, maar drie keer (Rigters 6:17-22, 36-40). Wanneer ons luister na God se stem hoe kan ons weet dat dit Hy is wat praat? Eerstens, ons het iets wat Samuel en Gideon nie gahad het nie. Ons het die volledige Bybel, die geinspereerde Woord van Godwat ons kan lees, bestudeer en oordink. "Die hele Skrif is deur God geinspireer en het groot waarde om in die waarheid te onderrig, dwaling te bestry, verkeerdelike reg te stel en 'n regte lewenswyse te kweek, sodat die man wat in diens van God staan, volkome voorberei en toegerus sal wees vir elke goeie werk" (2 Timoteus 3:16-17). Wanneer ons 'n vraag het oor enige onderwerp of wanneer ons 'n besluit moet neem moet ons eers gaan kyk wat die Bybel oor dit sê. God sal ons nooit lei in 'n rigting wat in teenstelling met Sy beloftes is, of wat in teenstelling met Sy Woord is nie (Titus 1:2).

Twedens, om God se stem te kan hoor moet ons dit kan herken. Jesus sê, "My skape luister na My stem; Ek ken hulle en hulle volg My" (Johannes 10:27). Die wat God se stem hoor is die wat aan Hom behoort – die wat gered is, verlos is deur te glo in Jesus Christus. Hierdie is die skape wat hoor en Sy stem herken, want hulle ken Hom as hulle Herder en hulle ken Sy stem. Om God se stem te hoor, moet ons aan Hom behoort.

Derdens, ons hoor Sy stem wanneer ons tyd maak vir gebed, Bybel studie en wanneer ons Sy woord deurdenk. Hoe meer ons tyd spandeer met God en Sy Woord hoe makliker is dit om Sy stem te herken en die rigting wat Hy aan ons lewens gee. Werkers by 'n bank word geleer om vals note te kan uitken deur geldige note baie goed te bestudeer en dus is dit vir hulle maklik om die onderskeid te tref. Ons moet ook God se Woord so goed ken dat wanneer Hy met ons praat of aan ons leiding gee, dat ons weet dit is van God. Alhoewel God in 'n hoorbare stem met mense kan praat, praat Hy hoofsaaklik met mense deur Sy Woord. Somtyds praat God deur die Heilige Gees na ons gewete, maar dit kan ook deur omstandighede wees waar God met ons praat, of selfs met ons praat deur ander mense. Deur die gebruik van die Skrif se waarheid sal ons leer hoe om God se stem te kan herken.