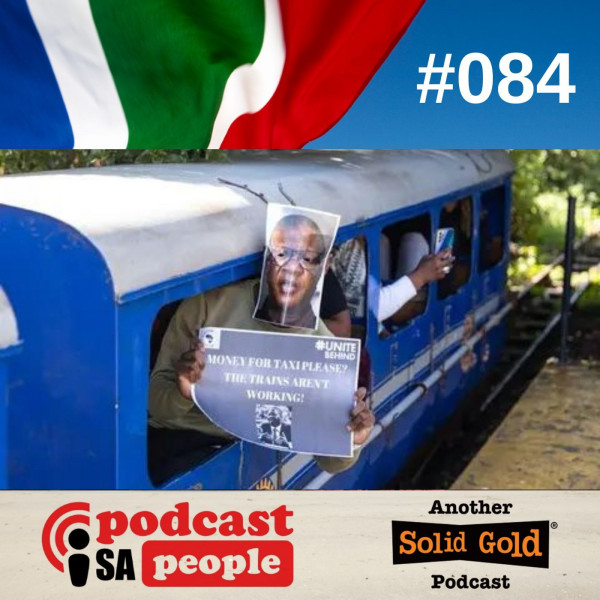 #084 Many Hands Make Light Work... Or Not?
The lights may not be on, but there are plenty of people at home!

Jenni Baxter - founder of SAPeople.com - isn't hampered by lack of power - as she proves by having the power to bring news and stories that will lighten the hearts of Saffas at home and abroad.

Do you know about SA wine in cans? That Princess Charlene has set up a Society for the Protection of Animals in Monaco? (And that you can visit the palace there for free this coming Sunday!); how to speak 'English' in different countries?; that Blood Psalms - an epic African fantasy - is coming to Showmax? and that Carte Blanche team members have learned how to race-walk? No? Then #listenhere for these and other stories pertinent to our lovely nation.