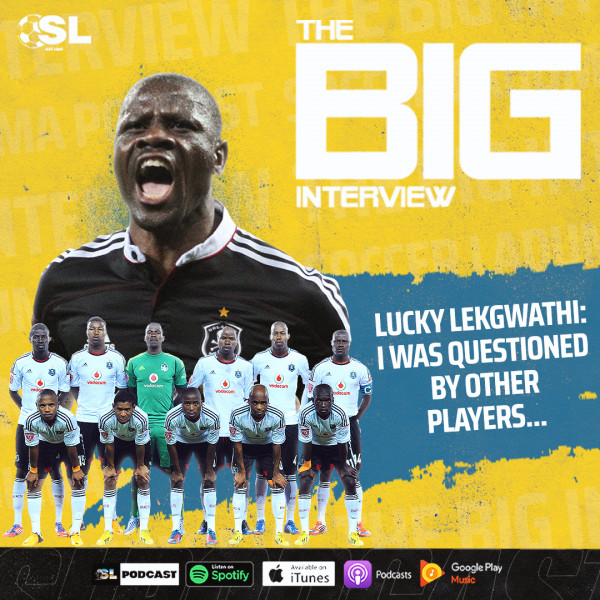 Lucky Lekgwathi: I was Questioned By Other Players…
Lucky Lekgwathi is most definitely a household name in the PSL and the former Orlando Pirates captain has joined the SL podcast's Big Interview to discuss his career. Lucky begins his story by explaining how he started playing football "When I was 8 years old I went with my Uncle to the local pitch." Lucky then goes on to explain how his professional career got underway, without signing into an academy. From the early day, Lucky was always a hard worker with immense determination. This is how he managed to sign his first contract with the Buccaneers. "We arrived in Soweto and the chairman gave me money to stay in a hotel, we took shifts watching the car because you know.." Lucky received a 3-year contract, which eventually turned into 12 years. He took over the captain's armband and Lekgwathi captained Pirates to two treble-winning seasons, thus making him the most decorated Bucs captain.

On the latest episode of The Big Interview, former Orlando Pirates captain Lucky Lekgwathi tells tales of his captaincy at Orlando Pirates and how he was questioned by other players when he first signed for the Buccaneers. Lucky explains the differences between the team he captained and the current Pirates team.