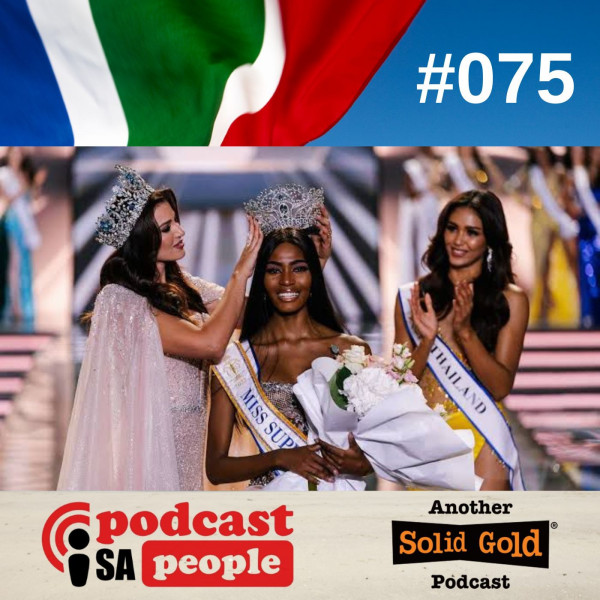 #075 Saffers Going Supranational! Beauty is more than in the Eye of the Beholder
It's been a beautiful week for South Africans at home and abroad. Find out more about the stories making headlines on SAPeople.com with Jenni Baxter and Melanie Walker - and then head on over to the site and FB pages and become a subscriber. Keep up-to-date with all the great things our people are doing, get the latest news on how you can make a difference, and suss out the beauty of SA.

Our Bokke, and Bokkies, Miss SA, thespians, Banyana Banyana and other sportspeople - and a whole bunch of skinner in between!