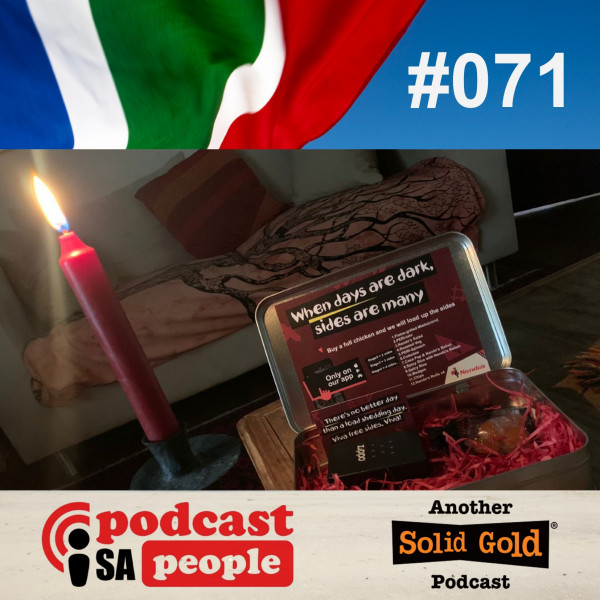 #071 Halala! Heating Up Things, the SA Way... Nandos Makes Load Shedding Easier
Loadshedding may be back, but we'll bring some light and love into your life on SAPeople.com. Jenni Baxter gives us the latest on Saffers making news abroad, what Expats can get involved with, Mel's happy that Penguins have been getting as famous as Octopi, and which local people are doing good in their communities. Join us (and Bruce Fordyce, Gavin Koppel, Black Coffee, and a cast of penguins - alas not wearing Braaibroekies!) and we smile and wave!

All on SAPeople.com this week....